Host Committee
Chairman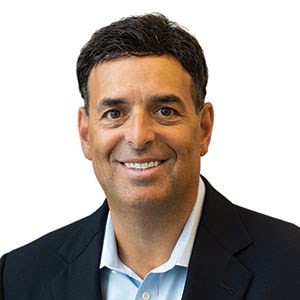 Fred Koury
President & CEO
Smart Business Network
---
Fred co-founded Smart Business Network in 1989 with a single publication in Cleveland, Ohio. In the years since, he has built the company into a leading multimedia and content marketing business providing print and digital marketing services to a national client base.
---
Honorary Chairs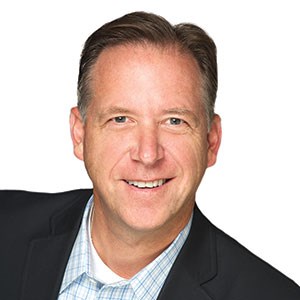 Brian Demkowicz
Managing Partner
Huron Capital
---
Brian is managing partner and co-founder of Huron Capital Partners, a leading operationally focused private equity firm with a history of acquiring, repositioning and growing lower middle-market companies in partnership with strong operating executives. Since 1999, he and his team have established six Huron Capital investment funds totaling nearly $2 billion and invested in more than 150 businesses throughout North America.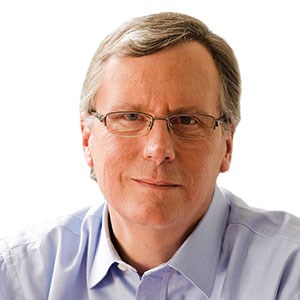 Stephen Polk
President and CEO
Highgate LLC
---
Stephen Polk is president and CEO of Highgate LLC, a private investment company in Birmingham, Michigan. Previously, he was chairman, president and CEO of R. L. Polk Co. until its sale in 2013 to IHS. He serves as chairman of the Detroit Regional Chamber of Commerce, vice chairman of the board of trustees of the Cranbrook Educational Community, vice president and director for the Detroit Zoological Society.
Host Committee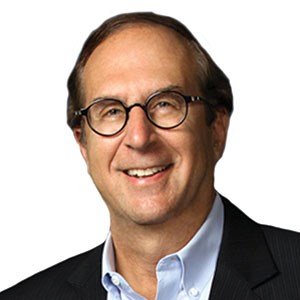 David Alden
Chair
Vistage Michigan ILO Vistage
---
David is chair of Vistage Michigan ILO Vistage. He is a senior operations executive with 10 years of Asia experience and a consistent record of accomplishment in developing winning teams. He spent the majority of his career in leadership positions at Ford Motor Co., including as president, Southeast Asia, and vice president, Marketing, Sales & Service - Asia Pacific & Africa. He is currently focused on the success of his 34 Vistage CEOs.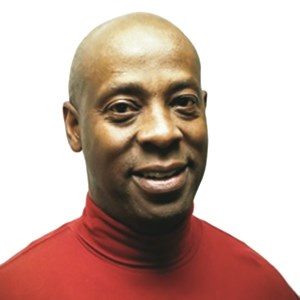 Lemuel Amen
Chairman
Altius Manufacturing Group
---
Lem is chairman of Altius Manufacturing Group LLC, a private equity firm focused on niche value creation opportunities with technical companies in global sustainable growth mid-markets. Most recently, he served as chairman and CEO of Viking Engineering & Development Inc., a portfolio company of AMG. Lem's 30 years of experience range across aerospace, energy and utilities, information technology and business process outsourcing, and diversified technology and manufacturing.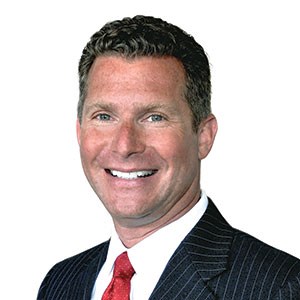 Marc Beshany
PCG Market Manager
Wells Fargo Advisors
---
Marc Beshany is managing director – market manager for Wells Fargo's new Great Lakes market. He oversees the growth and expansion of Wells Fargo advisors in the Michigan area, leading the recruitment of experienced financial advisors, financial consultants, trainees and team members. He has served as a market manager for more than 10 years, including leading the Wells Fargo Advisors Rocky Mountain market in Colorado and Wyoming and past leadership of the firm's Northeast Ohio market.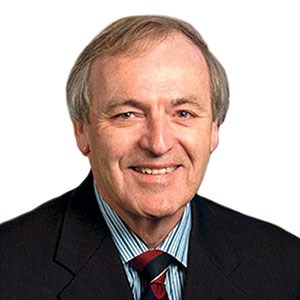 David Brophy, Ph.D
Professor of Finance, Ross School of Business
University of Michigan
---
David Brophy is director of the Office for the Study of Private Equity Finance and a professor of finance at University of Michigan's Ross School of Business. His research focuses on pricing of private equity and initial public offerings of common stock and characteristics of the venture capital market. He was the principal investigator on "Prospects for Small Business and Entrepreneurship in the 21st Century," a White House Conference on Small Business, and directs The Midwest Growth Capital Symposium.
Carolyn Cassin
General Partner & Co-Founder / Chairwoman & CEO
Belle Michigan / Michigan Women's Foundation
---
In 2009, Carolyn accepted the leadership of Michigan Women Foundation, now Michigan Women's Forward, dedicated to helping women and girls achieve economic self-sufficiency and advancing equality. In 2010, Carolyn and others founded BELLE Capital/Michigan, of which she is a general partner. In 2018, she founded BELLE Michigan Impact Fund, a $20 million impact investment fund to make early stage investments in high-growth, women-owned businesses.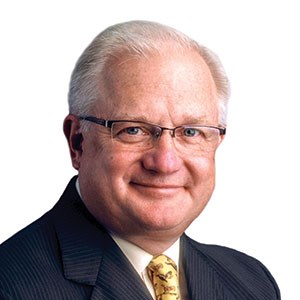 Harry Cendrowski
Founding Member & Managing Director
Cendrowski Corporate Advisors
---
Harry is a founding member of Cendrowski Corporate Advisors and a licensed CPA in Michigan, Illinois and Florida. He is a veteran of the private equity and venture capital industries as an investor, founder and advisor to several funds. He has served on the boards of several banks, PE/VC Funds, nonprofit and charitable organizations, including foundation and university boards.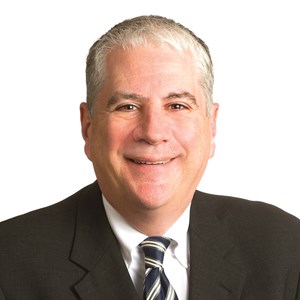 Dennis Cowan
Partner; Co-leader of the Transactional Law Practice Group
Plunkett Cooney
---
Dennis G. Cowan is a partner in Plunkett Cooney's Bloomfield Hills office. He serves as co-leader of the Business Transactions and Planning Practice Group. His practice focuses on obtaining governmental approvals for clients at the local, county and state levels. He advocates on behalf of clients seeking zoning, site plan and other land use approvals. He also represents clients before state administrative boards and the Michigan Attorney General's office.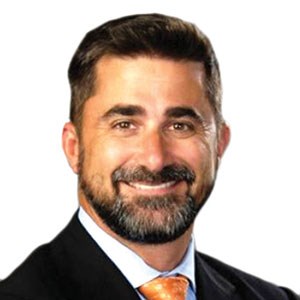 Scot C. Crow
Member and General Corporate, M&A and Private Equity Practice Group Chairs
Dickinson Wright
---
Scot manages the firm's corporate, M&A, private equity, securities and tax practices, and is also the head of the cannabis group, which consists of more than 40 attorneys throughout the U.S. and Canada. He has extensive experience in corporate, mergers and acquisitions and tax law and has served as lead counsel in mergers and acquisitions, private equity investments, private offerings, venture capital financings, mezzanine debt offerings, divestitures and other related financial transactions, in a number of industry sectors, including the cannabis industry.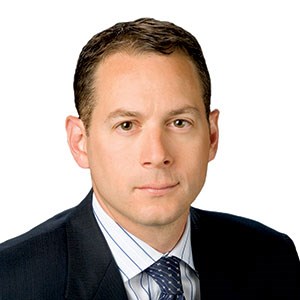 Joseph J. DeVito
Partner and Chairman of Corporate, Finance and Real Estate Practice Group
Howard & Howard Attorneys PLLC
---
Joe is a partner and chairman of the Corporate, Finance and Real Estate Practice Group at Howard & Howard Attorneys PLLC, which specializes in middle market transactions. The group has been recognized numerous times, achieving awards including the M&A Advisor International M&A Award, the Crain's Dealmaker of the Year Award – Advisor Category and the Finance Monthly Dealmaker of the Year Award.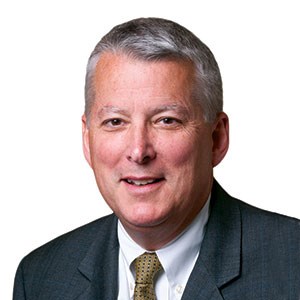 Ric DeVore
Regional President, Detroit & Southeast Michigan
PNC
---
Ric serves as PNC's lead banker for Detroit/Southeast Michigan and chairs the local PNC Foundation. Previously, he served as credit executive for commercial lending and oversaw credit training for all of PNC. Since joining PNC in 1991, he has held a number of leadership positions in the credit and marketing groups. During the integration of National City Bank, he served as chief credit officer. Ric serves on numerous boards including Business Leaders for Michigan and Horizon Global Inc.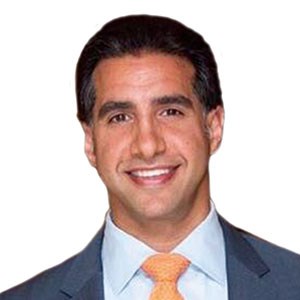 Derek Dickow
Founder
Steward Media
---
Derek is founder of Metro Detroit-based public and political relations firm Steward Media. He is known as a power connector to reputable organizations and community leaders throughout Southeast Michigan. Derek lists city council members, mayors, state representatives, senators, judges and presidential candidates among his clients. He is deputy finance director of the Michigan Republican Party and is most proud of his fundraising for local charities.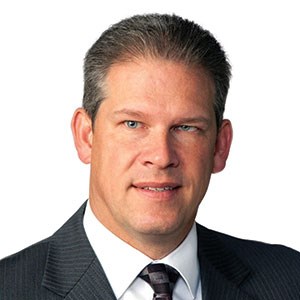 Mike Dingwall
Partner
RSM
---
Mike is a partner, Assurance Services, at RSM US LLP. He has more than 25 years of experience auditing financial statements and advising clients, both domestically and internationally. He has delivered services to clients owned by private equity groups, families, and publicly traded corporations and has experience with PCAOB and AICPA standards, SEC rules and regulations, internal controls, opening balance sheet audits and accounting research.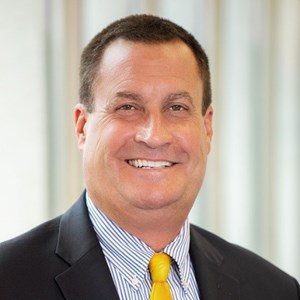 David Girodat
Regional President
Fifth Third Bank
---
David F. Girodat is regional president of Fifth Third Bank (Eastern Michigan), which has $4 billion in assets. He is responsible for the growth and strategic alignment of its Commercial, Wealth & Asset Management and Consumer businesses to deliver distinctive value to customers and community impact in the region.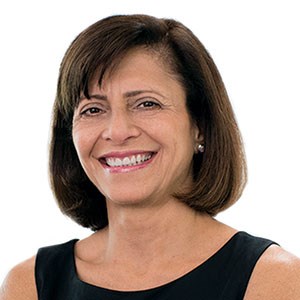 Ki Hammer
President & CEO
Ghafari Associates
---
Throughout a career of nearly 40 years, Kouhaila "Ki" Kouhaila, president and CEO of Ghafari, has led the company as it explored and conquered new frontiers, pioneering technology applications, developing new service lines and entering burgeoning markets. Because of her foresight, Ghafari is serving new industries and global markets, and continually broadening its breadth of experience. She also seeks opportunities to expand its capabilities, allowing the company to provide a more holistic service offering to clients.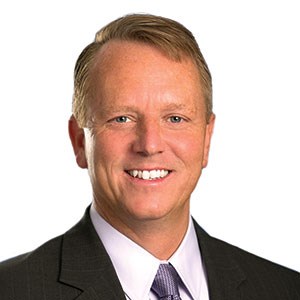 Richard C. Hampson
State President - Michigan
Citizens Bank
---
Richard is state president and head of commercial banking for Citizens Bank, Michigan, a commercial bank holding company headquartered in Providence, Rhode Island. He directs financial activities and leads the bank's  community involvement initiatives. He also directs the Michigan commercial middle-market lending team.He is a member of CFG's Executive Leadership Group and the company 's senior leadership team.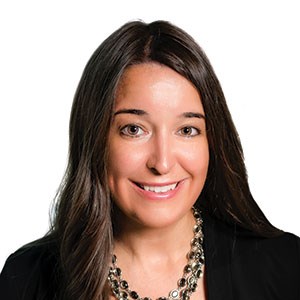 Angie Kelly
Office Managing Partner, Detroit
EY
---
Angie is an assurance partner and office managing partner for EY Detroit. She previously was the automotive and transportation assurance leader for EY's Central Region and led the Entrepreneur Of The Year® program for Michigan and Northwest Ohio. In her 20 years with EY, she has extensive experience serving SEC registered and privately held companies in a variety of industries.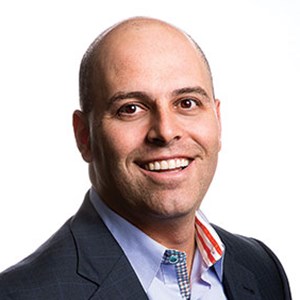 Lee M. Koury
Managing Partner
Smart Business Network Inc.
---
Lee Koury is managing partner of Smart Business Network Inc., a national events, media and marketing company founded in 1989, primarily responsible for expanding the company's Aspire deal-making conference throughout the U.S. He plays a key role in establishing corporate policies and developing long-term strategy and growth plans. Previously, he founded and chaired the Growth Group at national law firm Arter & Hadden LLP (now Tucker, Ellis & West), which focused on working with middle-market and high-growth technology companies.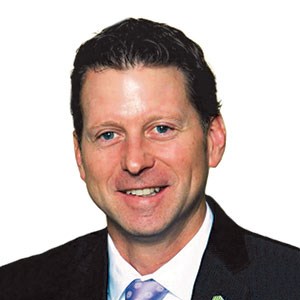 Brian Marshall
Executive Vice President
Huntington Bank
---
Brian Marshall is executive vice president and executive commercial region manager, leading the Commercial Banking Division across Huntington's Michigan and Northwest Ohio footprint. With Huntington since 2010, he leads multiple teams of relationship/portfolio managers who serve and oversee the banking needs of customers in these markets. Under his leadership, the commercial loan portfolio has grown to $2 billion.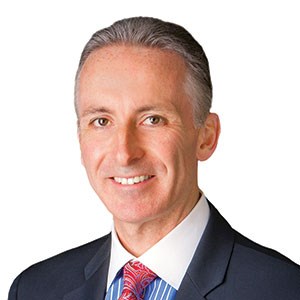 Steven P. McCarty
Chief Executive Officer
UHY Advisors Corporate Finance
---
Steve is a partner at UHY LLP and managing director of UHY Advisors MI Inc. He is a member of the firm's national board of directors and Great Lakes Region Executive Committee. He is the leader of firm's Corporate Finance and PEO groups and an active member of the National Manufacturing Practice.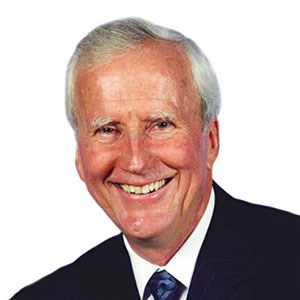 Chip McClure
Managing Partner
Michigan Capital Advisors
---
Chip is managing partner of Michigan Capital Advisors, a private equity firm that invests in Tier 2 and 3 global automotive and transportation suppliers. He sits on the boards of DTE Energy, Penske Corp. and Crane Co., and is chairman of 3D Systems. He is on the board of trustees of Henry Ford Health Systems, board of directors of Invest Detroit and a member of Business Leaders for Michigan.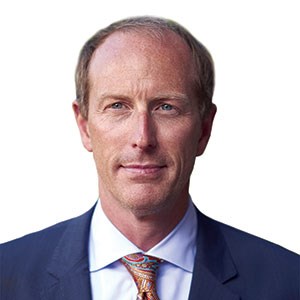 Don Nystrom
President
Dynamic Aerospace and Defense
---
Don is the President of Dynamic Aerospace and Defense, a fabrications group which supplies tight tolerance components to the Aerospace, Defense, Rail and Yellow Goods markets.  Don has led the group for almost 10 years, and has expanded the business from its original Midwest roots to having a presence in the US, the United Kingdom and Asia. Dynamic Aerospace and Defense is the culmination of 8 different acquisitions and greenfield investments. Prior to Don's roles at Dynamic, he practiced law at Miller, Canfield, Paddock and Stone in Detroit, Michigan, and has maintained his legal engagement by currently serving as the Chairman of the Board of the Michigan State University College of Law.
Gretchen Perkins
Partner
Huron Capital
---
Gretchen manages Huron's business development and investment sourcing activities and is involved in investor relations. She has more than 30 years of experience in the finance and business development sectors, serving a variety of capital market participants. Prior to joining Huron, Gretchen led the acquisition sourcing efforts at Long Point Capital, a middle-market private equity fund, and served as vice president – Business Development for IRN Inc.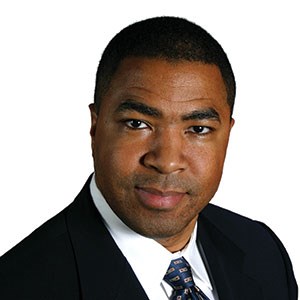 Sherwin Prior
Co-Founder & Managing Partner
Blue Victor Capital
---
Sherwin is co-founder and managing partner of Blue Victor Capital LLC. Previously, he was managing director of GM Ventures LLC, the corporate venture capital arm of General Motors, where he managed over $250 million in assets. In 2017, Sherwin was ranked 14th in the Global Corporate Venturing Rising Stars publication, and in 2018, he was named one of the Most Influential Blacks in Corporate America by SAVOY magazine.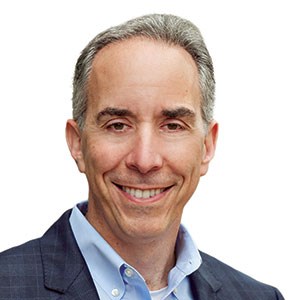 Christopher L. Rizik
CEO & Fund Manager
Renaissance Venture Capital Fund
---
Chris is founder and CEO of the Renaissance Venture Capital Fund, a first-of-its-kind network fund formed by a consortium of Fortune 1000 corporations. Renaissance invests in and strategically connects venture capital funds and start-up companies with major corporations. His awards include EY Entrepreneur Of The Year® and Crain's Detroit Business Newsmaker of the Year. Chris is also founder and publisher of SoulTracks.com, America's most popular soul music online magazine.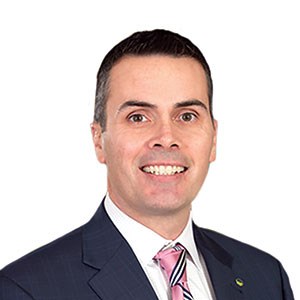 Jim Robinson
Regional President, Southeast Michigan
Chemical Bank
---
Jim's professional knowledge, drive and energy as regional president of Southeast Michigan for Chemical Bank have been key catalysts to the bank breaking into the Southeast Michigan market. With more than 23 years of banking experience and a specialty in commercial lending, Jim is integral in aligning the efforts of a cross-functional leadership team to drive growth and ensure consistent service delivery throughout Southeast Michigan.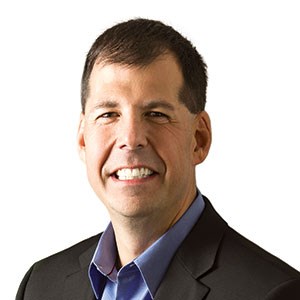 Thomas Shehab, MD
Chairman; Managing Director
Michigan Venture Capital Association; Arboretum Ventures
---
Dr. Tom Shehab joined Arboretum Ventures in 2014 as a principal and became a managing director in 2017. He has extensive clinical, healthcare administration and operational experience to invest in medical device and IT-enabled healthcare companies. Previously, he spent 12 years as a physician executive and practicing physician specializing. He is a board member for healthcare- and innovation-focused organizations including SonarMD, Aira Tech, Lucina Health and nVision.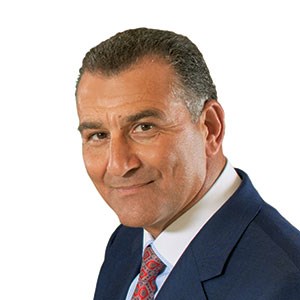 Sam Simon
Founder & Chairman
Simon Group Holdings
---
Sam is founder and chairman of Simon Group Holdings, which he formed in 1985 with the founding of Atlas Oil Company. Simon Group Holdings, directly and through its subsidiaries, has interests and is an active investment manager in a number of industry sectors. In 2007, Sam created Atlas Cares, which supports Detroit organizations and encourages employees to volunteer at charities of their choice.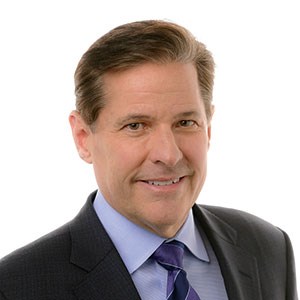 David Sowerby
Managing Director, Portfolio Manager
Ancora Advisors
---
David is managing director and a portfolio manager for multiple investment strategies at Ancora. Prior to Ancora, he was most recently a portfolio manager at Loomis, Sayles & Co., where he worked since 1998 and held multiple senior positions. At Loomis, David worked directly with institutional clients on asset allocation strategies and multi-product accounts. Earlier in his career, he was a senior portfolio manager for Beacon Investment Management Co.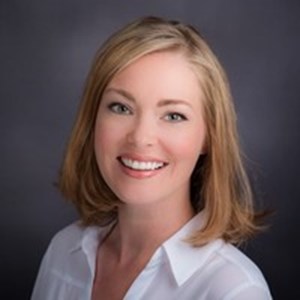 Kristen Tassielli
President / Owner & Managing Partner
EO / Fitness Things
---
Kristen Tassielli is president of the Entrepreneurs' Organization of Detroit and the second-generation leader of Fitness Things, a family-owned operation founded in 1984. She completed her first acquisition in 2016, purchasing All Pro Exercise to effectively double her company in size and gain more market share.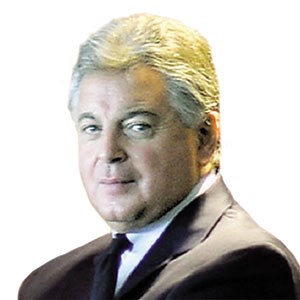 Sam Valenti III
Chairman & CEO
Valenti Capital LLC, World Capital Partners, & V5 Partners
---
Sam  is chairman of the board of TriMas Corp., a NYSE $1 billion manufacturer of highly engineered precision products for industry. He is also lead director of the board of American Axle Corp., a $7 billion company. He is the former president of Masco Capital Corp., and a 40-year veteran of the company.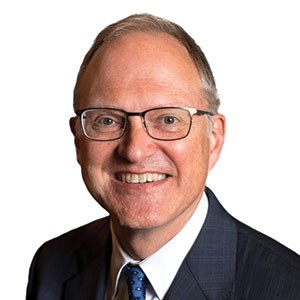 Mike Vlasic
Principal
NBT Investments
---
Mike has been an investor and business operator since 1988. He has been involved in the entire spectrum of investment disciplines, including asset allocation, investment strategy, manager and investment selection, due diligence and performance measurement, with a particular concentration on private equity and direct investments. His operations experience includes construction, real estate investment and development, equipment leasing and finance.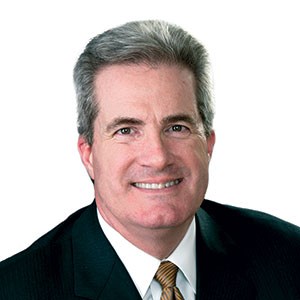 Ted Willett
President, Michigan Market
KeyBank
---
Ted is Michigan market president at Key Bank. He has spent 25 years helping Michigan companies achieve their financial objectives and growth strategies. Ted leads the Michigan banking teams as they deliver ease, value and expertise and build enduring client relationships. He champions KeyBank's collaborative culture focused on the success of its customers and communities.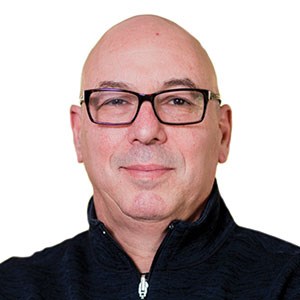 Doron York
Chairman & CEO
CitySide Ventures
---
Doron is chairman and CEO of CitySide Ventures. His high-level experience as an officer in the elite Navy SEALs, along with his passion for business and human performance, helped distinguish him as the "Navy SEAL" of business. The high-impact investing model he has created combines more than 50 years of proven high-performance leadership models that are second to none.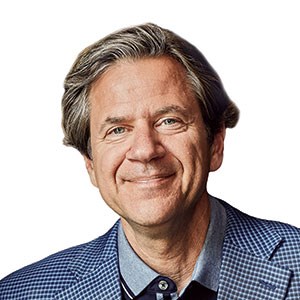 Dave Zilko
CEO / Co-Founder
FUEL Leadership, LLC / Garden Fresh
---
Dave engineered the sale of Garden Fresh Gourmet, maker of the No. 1 brand of fresh salsa in North America, to the Campbell's Soup Co. for nearly a quarter billion dollars. He is currently CEO at FUEL Leadership, a digital media property that enables universities to more effectively engage with their constituents, and an operating partner at Huron Capital, a Detroit-based private equity firm with over $1 billion under management.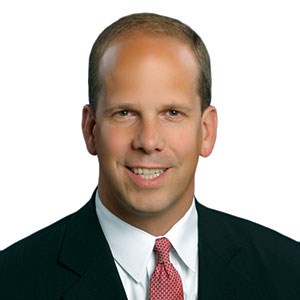 Tom Zucker
Founder & President
EdgePoint Capital Advisors
---
Tom is the President and Founder of EdgePoint Capital, a boutique investment banking firm based in Cleveland. Since EdgePoint's founding in 2000, Edge Point has completed more than 275 domestic and international middle market M&A transactions totaling more than $1 billion in transaction value.
Tom has over 25 years of transactional experience including an active and dynamic role in a family business. He was recently honored nationally by M&A Atlas awards as the 2018 Boutique Investment Banker of the Year, and by Smart Business publications as a Smart 50 leadership award winner. Tom is also an active civic leader and participates on several for profit and not-for-profit boards.