Host Committee
Meet the top dealmakers in Chicago!
Wednesday, June. 19, 2019 | Palmer House Hilton
Join us for the biggest dealmaking event of the year. ASPIRE 2019 features an all-star lineup of entrepreneurs, dealmakers and investors in dynamic roundtables, engaging panel discussions and one-on-one networking.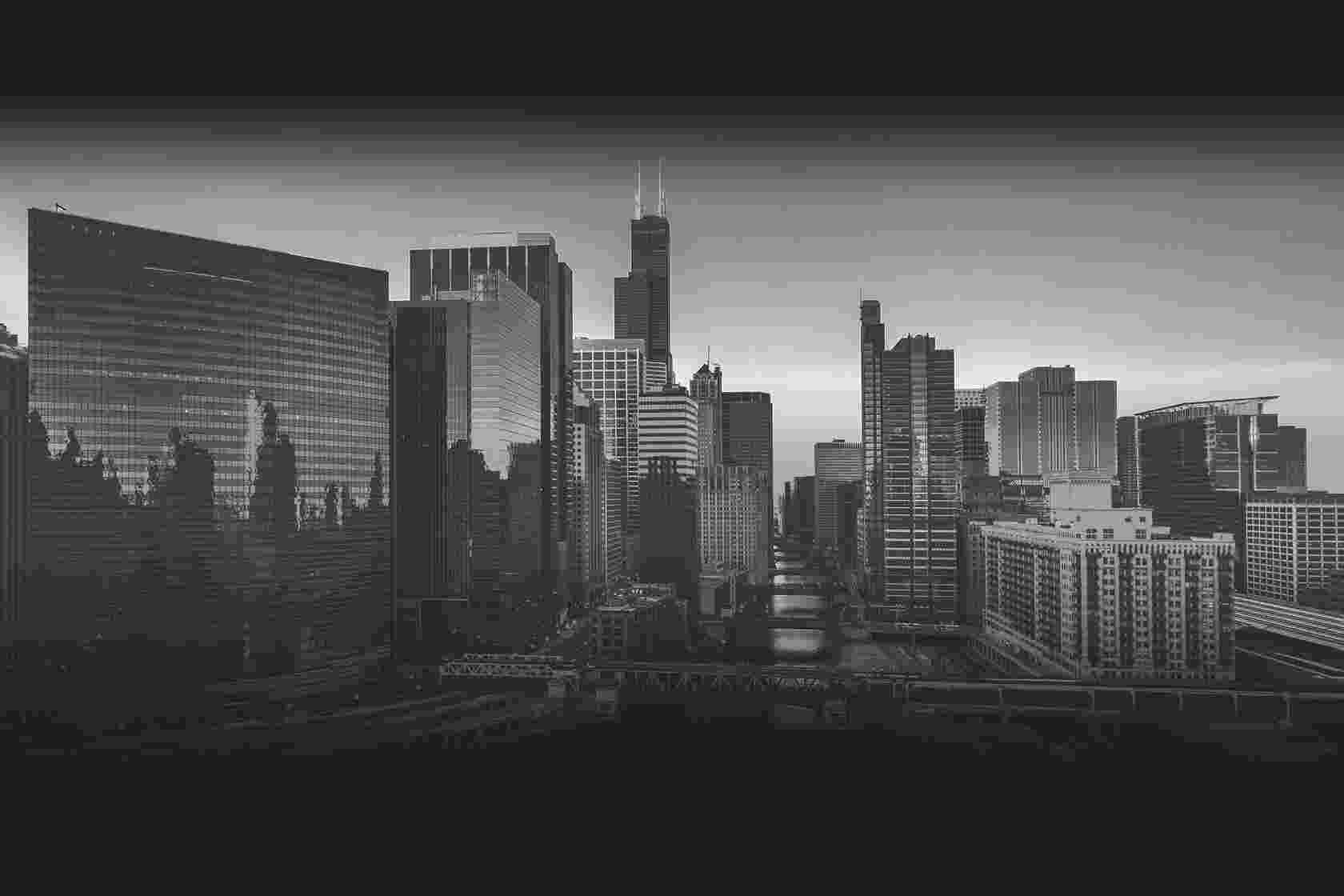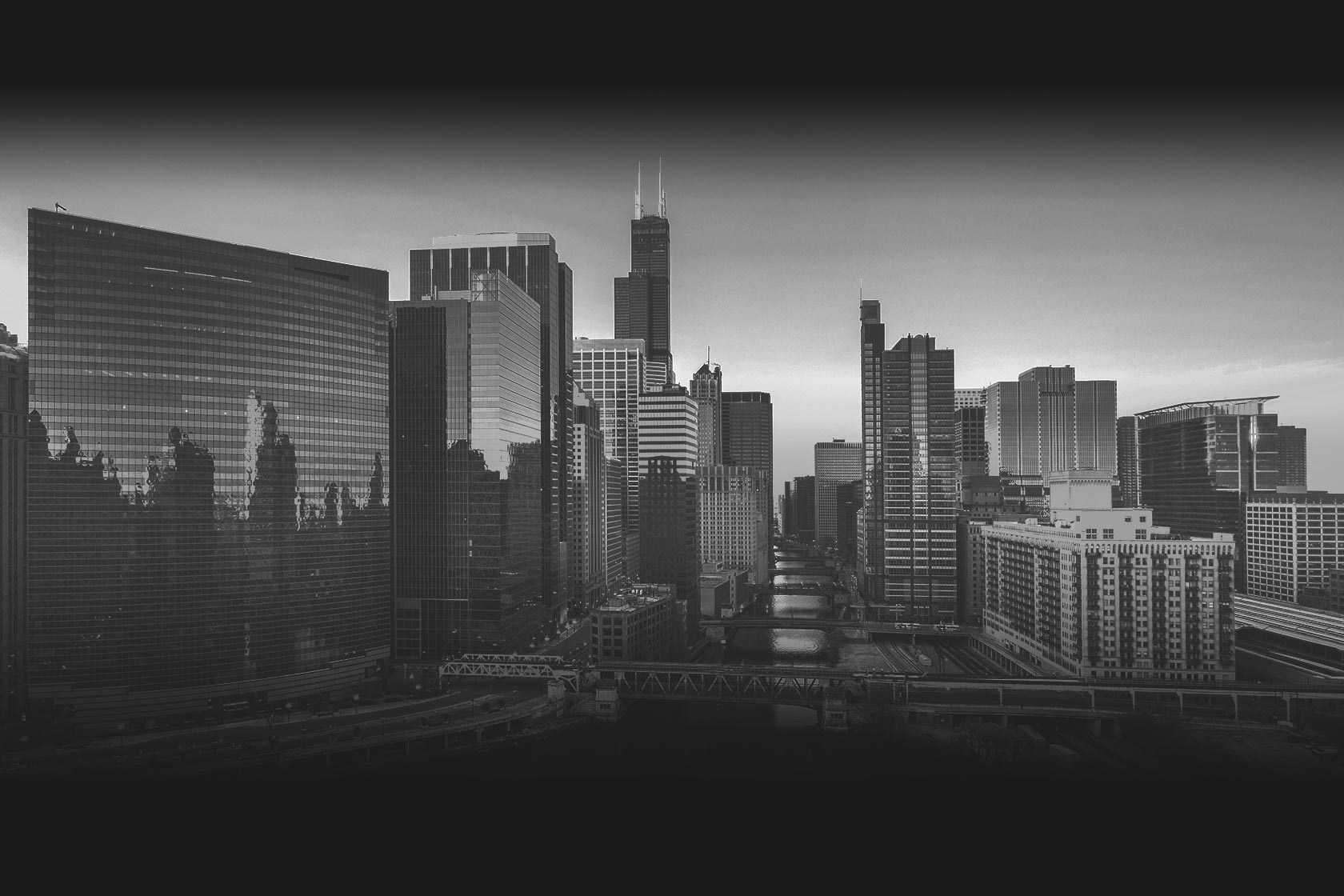 Chairman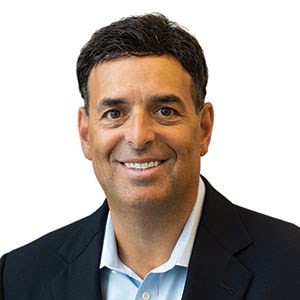 Fred Koury
President & CEO
Smart Business Network
---
Fred co-founded Smart Business Network in 1989 with a single publication in Cleveland, Ohio. In the years since, he has built the company into a leading multimedia and content marketing business providing print and digital marketing services to a national client base.
---
Host Committee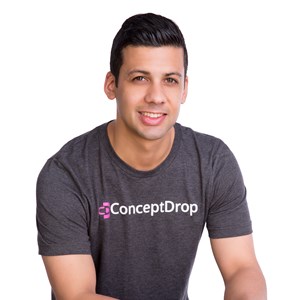 Phil Alexander
Founder & CEO
NexusAI & ConceptDrop
---
Phil Alexander is the CEO & Founder of Nexus A.I., a Chicago-based human capital management company. Prior to founding Nexus AI, Phil spent time working at Zodius Capital, Ernst & Young, and Brandmuscle. Phil has an MBA from Case Western Reserve and is a Masters in Data Science candidate at Northwestern University. In 2016, LinkedIn named Phil to their Next Wave List of the top 100 professionals under 35 in America.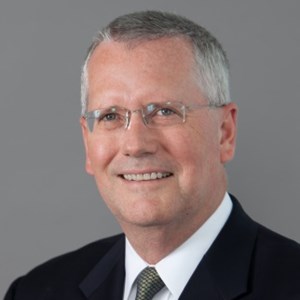 Robert Barnett III
Managing Partner
Wexford Capital Partners, LLC
---
Bob is the Managing Partner of Wexford Capital Partners, LLC, an independent sponsor platform for principal investing. He was a Managing Director and Sector Head of BMO Capital Markets' Commercial and Industrial Group. Prior to joining BMO, he was head of Midwest Large Corporate Banking for Bank One Corporation. He is a member of the Board of Directors of Chicago Children's Museum.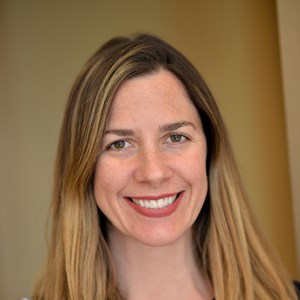 Gale Bowman
Managing Director
IrishAngels
---
Gale Bowman is founding director of IrishAngels, an investment network affiliated with the University of Notre Dame. Formed in 2012, IrishAngels has 225 active investors, making it one of the largest angel groups in the country. Bowman also founded IrishAngels Ventures, an early stage venture capital fund. To date, she has led 50-plus investments totaling over $25 million in seed and Series A capital. 
Bowman's previous work experience includes forecasting and consulting for new product launches with Nielsen and corporate strategy with Orbitz.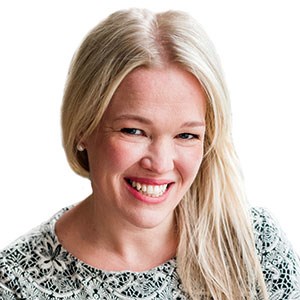 Elizabeth A. Browne
Vice President & Head of Business Development
DNS Capital, LLC
---
DNS Capital is the family office for Gigi Pritzker, Michael Pucker and their immediate family. DNS Capital takes a long-term and flexible approach to investing by building relationships with business owners, management teams and entrepreneurs to align interests, evolve businesses and create lasting value with a sense of purpose and a sense of humor.
Elizabeth is a Vice President on the investment team and the Head of Business Development for DNS Capital. Prior to joining DNS Capital in 2015, Elizabeth was an Associate in Goldman Sachs' investment management division in Chicago. While there, Elizabeth advised entrepreneurs, business-owning families, and family offices on asset allocation, portfolio management, and direct investing strategies.  Her previous experience included working for Simpson Thacher & Bartlett in Beijing.  Elizabeth received her M.B.A. in Finance from the Kellogg School of Management at Northwestern University and her B.A. from McGill University with Great Distinction, where she was a recipient of the Mary Coppin Scholarship.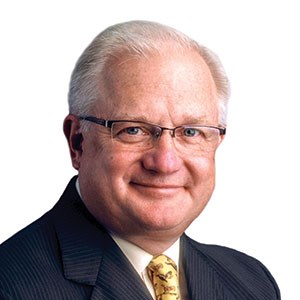 Harry Cendrowski
Founding Member & Managing Director
Cendrowski Corporate Advisors
---
Harry is a founding member of Cendrowski Corporate Advisors and a licensed CPA in Michigan, Illinois and Florida. He is a veteran of the private equity and venture capital industries as an investor, founder and advisor to several funds. He has served on the boards of several banks, PE/VC Funds, nonprofit and charitable organizations, including foundation and university boards.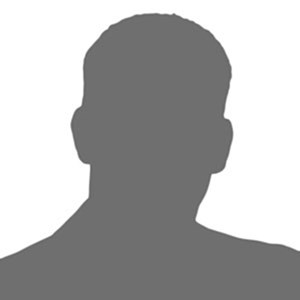 Chris Dalton
Co-Founder & Partner
Aktion Partners
---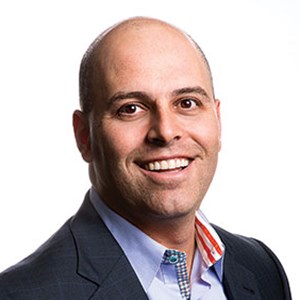 Lee M. Koury
Managing Partner
Smart Business Network Inc.
---
Lee is one of the owners of Smart Business Network Inc., a national media and marketing services company founded in 1989 with two divisions: Smart Business Magazines, Events & Books and custom publishing. Lee helps companies improve performance through strategic and measurable conversations. Prior to joining Smart Business Network, Lee, a graduate of the University of Michigan, founded and chaired the Growth Group at Arter & Hadden LLP (now Tucker, Ellis & West).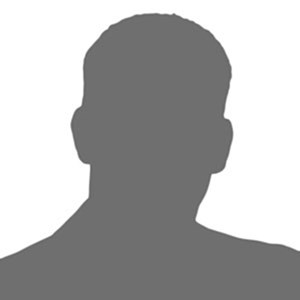 Bob Knott
President
SWC Technology Partners
---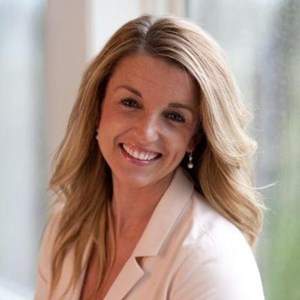 Kristi Kunz
Private Wealth Advisor
Goldman Sachs
---
Kristi Kunz is a private wealth advisor in the Investment Management Division of Goldman Sachs & Co. She previously worked on mergers and acquisitions in the investment banking division of Mesirow Financial, providing valuation analyses and advisory services for middle-market business owners looking to sell their companies. She is a member of the firm's Disability Interest Forum, which supports local community organizations and raises awareness across the firm.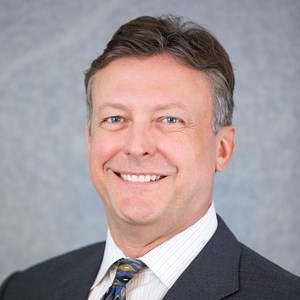 Len Lillard
Managing Director
Glaucon Capital Partners, L.L.C.
---
Len Lillard brings more than 30 years of experience working in finance and capital markets, including co-founding a private equity firm focused on investments in lower middle-market companies. He has originated and invested more than $1 billion of privately held senior subordinated debt and equity securities, managed teams of up to 30 employees and performed all aspects of the investment process, including sourcing, negotiating, structuring and financing transactions working for Merit Capital Partners, Banc One Capital Partners and The Prudential Capital Group.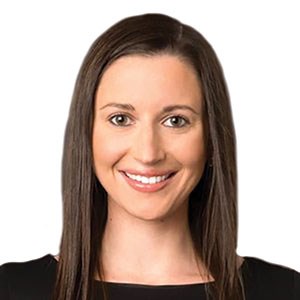 Angela McCoy
Vice President
PSP Capital
---
Angela McCoy is a Vice President in the Private Investments group of PSP Capital Partners, the family office for Penny Pritzker. Angela is responsible for sourcing and executing new investment opportunities as well as providing portfolio company oversight, with a primary focus on the food and consumer sectors. She currently serves on the board of two PSP portfolio companies. Prior to joining PSP Capital in 2011, she spent over four years in the Leveraged Finance group at Bank of America Merrill Lynch, where she helped to structure and execute a variety of capital markets transactions that supported leveraged buyouts, corporate-to-corporate acquisitions, balance sheet restructurings, and other strategic debt financing initiatives. She earned a Bachelor of Science degree in Finance, with a minor in International Studies, from Wake Forest University. She currently serves on the Steering Committee for the Midwest Chapter of the Women's Association of Venture and Equity (WAVE).
Renee Metcalf
Market Executive of Illinois Middle Market Global Commercial Banking
Bank of America Merrill Lynch
---
Renée Metcalf is market executive of Illinois Middle Market Global Commercial Banking for Bank of America Merrill Lynch, where she is responsible for banking services for middle market companies with revenue between $50M and $2B. Metcalf manages 16 Relationship Management teams covering General, Security Alarm, Construction and Technology Industries whereas her teams are responsible for delivering all aspects of financial services for clients.  Metcalf, a senior vice president, has been in her current position since 2010. 
Metcalf joined Bank of America in 1998 in Kansas City as a client manager in Commercial Real Estate Home Builder Division. After many successive senior positions in Commercial Real Estate she was promoted to Midwest regional executive of Bank of America's Home Builder Division in 2007. In 2009, she was appointed sales performance manager for the Midwest Commercial Bank before being assigned to her market executive role. Before joining the bank, Metcalf was an estimator at J. Herbert Construction Company in Salem, Ohio, and started her banking career in Cleveland in the management development program of National City Bank.
Metcalf graduated from Miami University in Oxford, Ohio, where she majored in finance. She earned a master's degree in general business from John Carroll University in University Heights, Ohio.  In addition to an impressive career in banking, her civic involvement includes serving as treasurer for the Chicago affiliate of Susan G. Komen for the Cure, and leadership roles on the board of HomeAid Chicago. She was named as one of the 2013 Influential Women in Business by the Daily Herald, and won Bank of America's 2015 Global Diversity and Inclusion Award and she is a new Board Member of the Chicago Symphony Orchestra. Renée and her husband, Jim Metcalf, reside in Chicago.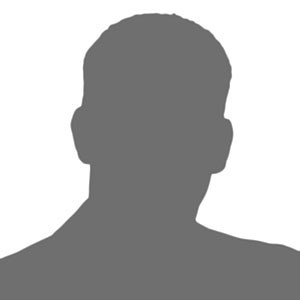 Dan Needham
Investment Development
Wynnchurch Capital
---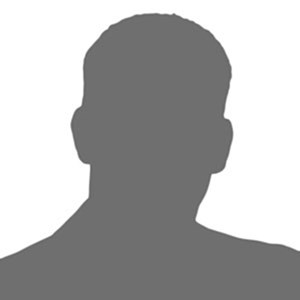 Chris Newton
Executive Vice President
Wintrust
---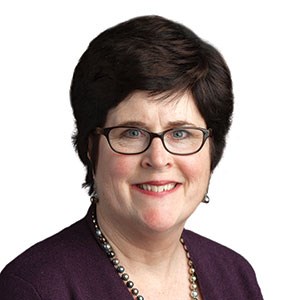 Maura O'Hara
Executive Director
Illinois Venture Capital Association
---
Since 2004, Maura O'Hara has been executive director at the Illinois Venture Capital Association, which advocates for Midwest investors of private dollars into private companies. Previously she worked at Sears, Roebuck and Co. in corporate strategy, marketing and customer relationship management. She serves on the executive board of 1871, the advisory board of the Illinois Growth & Innovation Fund and as a judge for the Chicago Innovation Awards and mHUB''s Fourth Revolution Awards.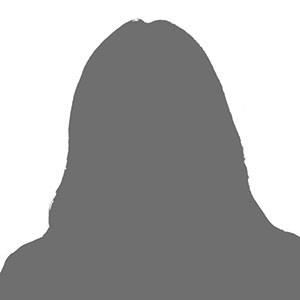 Linda Peddle
Director
RSM US LLP
---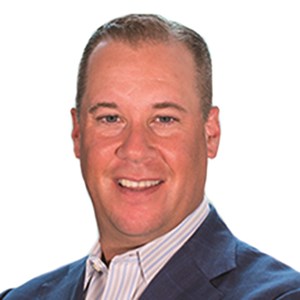 Jeff Piper
Partner
Svoboda Capital Partners
---
Jeff joined Svoboda in 2004 and is responsible for evaluating potential investments, leading due diligence, executing transactions, fundraising and managing portfolio companies.  Jeff currently serves on the Boards of Cigar Accessories Holdings, Bully Pulpit Interactive and Sonoma Creamery, and was previously involved with Infinite Packaging Group, SWC Technology Partners, OPT Holdings (Optronics/Primos), The Glover Park Group, Nth Degree, and Coffee Bean International.  Previously, Jeff was an associate at Robert W. Baird & Co.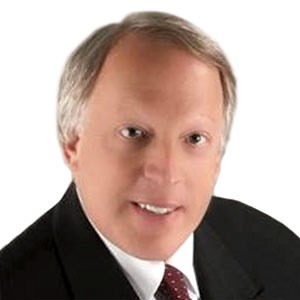 Dan E. Silberberg
CEO / Founder
DIGINTEL Inc
---
Dan E. Silberberg has more than 45 years of experience in consumer products. He has particular expertise in strategy, innovative business models and exponential top-line growth. He has a strong understanding of strategy, branding, product positioning, finance planning and marketing driving enterprises to the next level. He is currently launching a cognitive technology platform of strategic assets, DIGINTEL Inc., a Software as a Service business model targeting health care, financial services, retail and CPG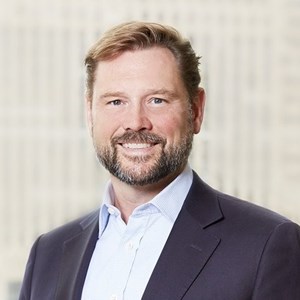 Darren Snyder
Partner
Prairie Capital
---
Darren Snyder is a Partner of Prairie Capital, with experience in financing leveraged buyouts and managing a relationship-based lending portfolio of middle market companies. He is former chairman and current board member of the Illinois Venture Capital Association. He is active in volunteer and fundraising services, and is a former president of the founding board of Polaris Charter Academy.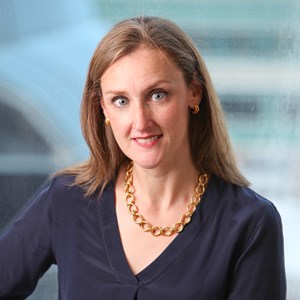 Kathleen Steele
Managing Director - Investments
Equity Group Investments
---
Kathleen has served as a core member of Sam Zell's investment team since 2000. She is on the boards of GreyCastle Holdings Ltd., and Wapiti Oil and Gas, LLC, and is the Portfolio Manager for the Zell Credit Opportunities Fund. She also dedicates time to the Leadership Council of A Better Chicago, which focuses on improving educational opportunities for low-income students.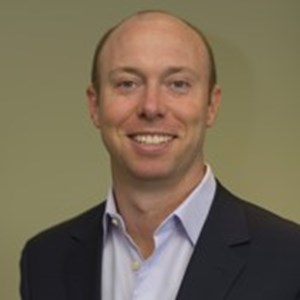 Nicholas Stone
Managing Director
Cyprium Partners
---
Mr. Stone is a Managing Director with Cyprium Partners, a private equity fund with offices in New York, Cleveland, and Chicago.  Since its founding in 1998, Cyprium has completed 75 non-controlling investments alongside founders, entrepreneurs and management teams.  Nick has been with Cyprium and its predecessor Key Principal Partners since 2007, starting in the San Francisco office and then opening the Chicago office in 2011. Prior to joining Cyprium, Nick worked for Northlight Capital, which specialized in leveraged buyouts, U.S. Capital, a boutique middle-market M&A advisory practice, and NASA - Johnson Space Center in Houston.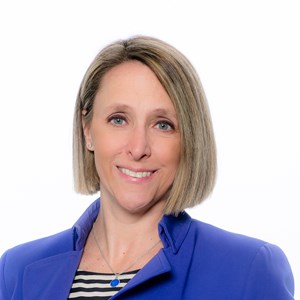 Betsy Ziegler
CEO
1871
---
Elizabeth "Betsy" Ziegler is the first female CEO of 1871, now the No. 1 ranked university-affiliated tech incubator in the world.  Previously, she was chief innovation officer at the Kellogg School of Management, Northwestern University, responsible for portfolio innovation and integration of technology into the Kellogg educational experience. From 2011 to 2015, she served as associate dean of degree programs and dean of students. Ziegler holds an MBA from Harvard Business School.