Host Committee
Chairman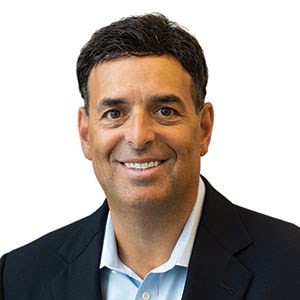 Fred Koury
President & CEO
Smart Business Network
---
Fred co-founded Smart Business Network in 1989 with a single publication in Cleveland, Ohio. In the years since, he has built the company into a leading multimedia and content marketing business providing print and digital marketing services to a national client base.
---
Honorary Chairs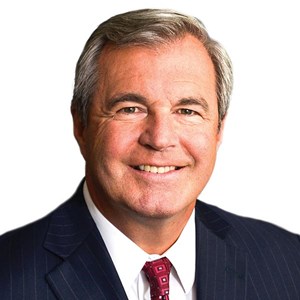 Richard Barnhart
Managing Partner
Ice Miller
---
Richard chairs Ice Miller's finance committee and banking practice. A significant percentage of his practice focuses on representing banks and other financial institutions in senior and mezzanine debt facilities. Richard also regularly represents clients in business acquisitions and dispositions, serving as their outside general counsel. Richard devotes considerable energy to the Columbus Franklin County Finance Authority, where he is a founding board member and immediate past chairman.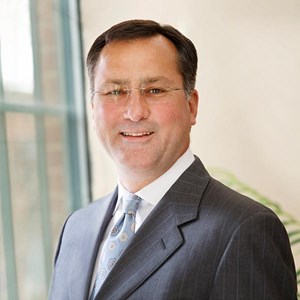 Jeffrey W. Edwards
Chairman, President & CEO / President
Installed Building Products / Edwards Cos.
---
Jeff leads Installed Building Products, one of the nation's largest installers of building products for the residential new construction market. He is also involved in Edwards Cos., a privately held conglomerate operating primarily in real estate development and construction-related fields. Jeff is a member of the policy advisory board of Harvard University's Joint Center for Housing Studies, The Columbus Partnership and the Columbus Museum of Art's executive committee.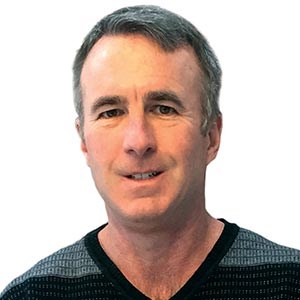 Alan Homewood
Founder and former CEO
2Checkout.com
---
Alan conceived of a low-cost, easy-to-implement e-commerce solution for those who found traditional merchant account contract terms and pricing structures prohibitive. In 1999 he began developing 2Checkout's underlying code. Over the next 14 years Alan built his weekend project into a multimillion-dollar enterprise. Today, 2Checkout operates in 200-plus markets worldwide. Alan is a founding board member of Autism Living.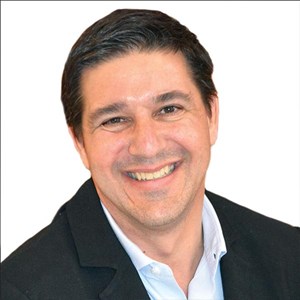 Richard S. Langdale
Managing Partner
NCT Ventures
---
Rich is a seasoned entrepreneur and investor. In 1986, while attending The Ohio State University, he founded Digital Storage Inc. Rich has since founded, co-founded, acquired or invested in many more under the umbrella of NCT Ventures (NCT Legacy investments, NCT Fund I and NCT Fund II). He is actively involved with a number of portfolio companies. Rich also founded and developed Ohio State's Center for Entrepreneurship.
Host Committee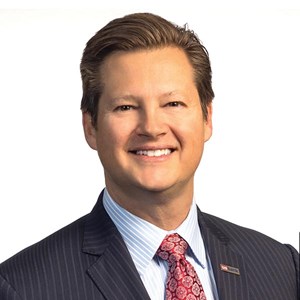 Steve Bennett
Market President, Central Ohio
U.S. Bank
---
Steve has led the region as U.S. Bank's senior executive since 2016. He has more than 27 years of experience in banking. As head of U.S. Bank's Commercial Banking Group in the greater Columbus area, Steve focuses on helping middle-market clients work toward their goals and meet their financial and operational needs. In addition, he leads the local U.S. Bank Foundation.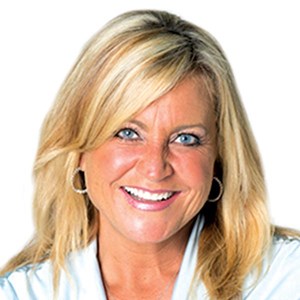 Joelle Brock
Co-Founder, President and CEO
Leading EDJE
---
Joelle started Leading EDJE to provide comprehensive and integrated IT consulting services. Before that, Joelle spent 14 years with Software Architects (SARK), building a local practice while starting and supporting 11 other offices nationally. Prior to the IT industry, she was a field reporter and on-air radio personality. Joelle is board member of First Merchants Bank and board president of Entrepreneur's Organization (EO) Columbus chapter.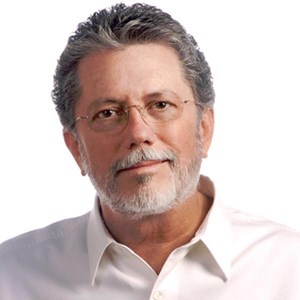 Hugh Cathey
Principal
Columbus-Partners
---
Hugh has over 20 years of senior leadership experience, managing all corporate functions and guiding rapid revenue growth. Since forming Columbus-Partners in 2003, Hugh has implemented strategies with client companies that range from $1 million to $150 million in annual revenue. Hugh is also the chairman and CEO of the startup ChromoCare, an emerging leader in the field of pharmacogenetic testing.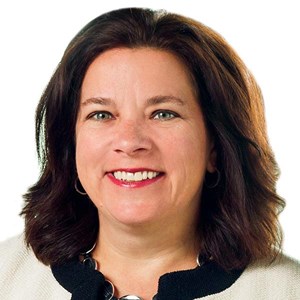 Darci L. Congrove, CPA
Managing Director
GBQ
---
Darci joined GBQ in 1998, became a partner in 2003 and was elected managing director in 2010. Prior to joining the firm, Darci worked in the tax practices of two regional firms. Her client base is primarily closely-held businesses and their owners, and real estate companies. Darci is on the boards of the Columbus-Franklin County Finance Authority and the Columbus Chamber of Commerce.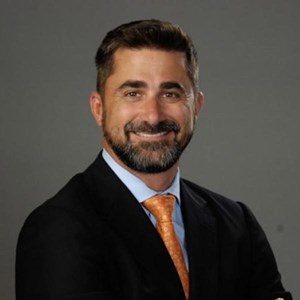 Scot Crow
Member & Practice Department Manager, Columbus office
Dickinson Wright
---
Scot manages the firm's corporate, M&A, private equity, securities and tax practices, and is also the head of the cannabis group, which consists of more than 40 attorneys throughout the U.S. and Canada. He has extensive experience in corporate, mergers and acquisitions and tax law and has served as lead counsel in mergers and acquisitions, private equity investments, private offerings, venture capital financings, mezzanine debt offerings, divestitures and other related financial transactions, in a number of industry sectors, including the cannabis industry.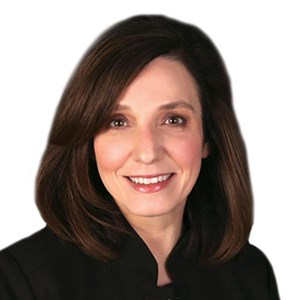 Kimberly A. Dennis
Market Executive
BMO Harris' Mid-Market Commercial Bank
---
Kimberly covers Ohio and Pittsburgh for BMO Harris Bank, the eighth largest bank in North America. She manages a team that helps provide solutions and consultative advice to corporations with revenue ranging from $20 million to $3.5 billion. She and her team also provide global solutions to U.S. clients transacting in Canada and China. Kimberly has 27 years of experience in commercial banking in Ohio.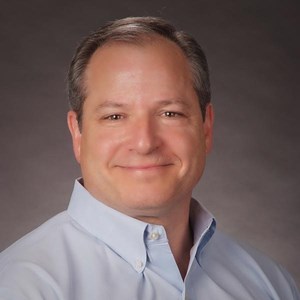 Phil Derrow
CEO
Ohio Transmission Corporation
---
Phil has worked at OTC for 36 years and has done nearly every job from sweeping the floors, to service technician, sales, management and finally CEO since 1998. During Phil's tenure, OTC has grown 10 times through a balance of organic and acquisition-based expansion, completing 25 acquisitions in the process. OTC emphasizes its mission and core values as the keys to its employee-centered success. It has been recognized as one of Central Ohio's Best Places to Work.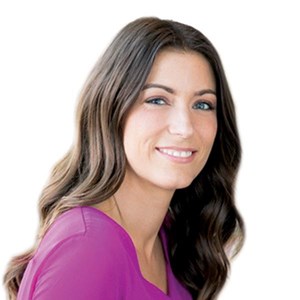 Falon Donohue
CEO
VentureOhio
---
Falon is the CEO of VentureOhio, which facilitates a collaborative statewide entrepreneurial ecosystem and increases access to angel and venture capital for Ohio entrepreneurs. Prior to VentureOhio, while serving in the Ohio Air National Guard, she was in technology solution sales and business development. In 2017, she founded NextGen, a Midwest VC peer group that promotes collaboration, education and deal flow.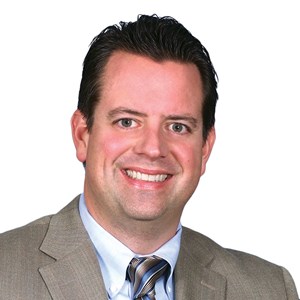 Steven Driver
Tax Partner
Crowe
---
Steve leads Crowe's National Construction & Real Estate Services Group for the Ohio market and works with over 125 industry-related entities. Steve has over 19 years of public accounting experience providing tax compliance and consulting services to private clients in various industries, including manufacturing, distribution, service, PE and VC with a focus in the construction, real estate and architecture and engineering industries. His experience includes federal entity-level and individual taxation, state and local tax, international tax, M&A, estate planning and audit defense.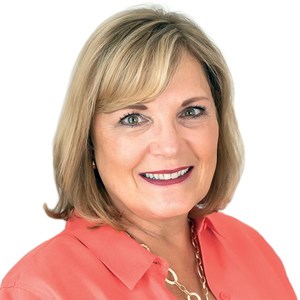 Cindi Englefield
Owner
Englefield Business Advisors LLC
---
Cindi helps small business owners start up, grow, right-size or prepare to sell their businesses. She founded and grew her educational publishing business over 20 years until its sale in 2011. Cindi is involved with the OhioHealth Hospice, Red Cross, Healthy LifeStars® and the Women's Small Business Accelerator. She is a member of the X-Squared Angels investment group.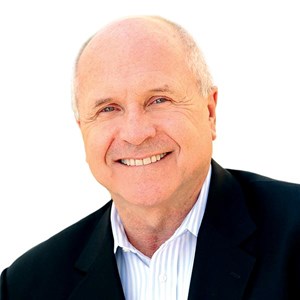 Jim Hackbarth
President and CEO
Assurex Global
---
Jim has led Assurex Global, the world's largest privately held risk management and commercial insurance brokerage group, since 2003. Jim has held positions at IBM, Price Waterhouse, Policy Management Systems, Agency Management Systems (Vertafore) and Information Dimensions Inc. (OCLC). Prior to Assurex Global, Jim was CEO and founder of the consulting firm Cornerstone Partners. He stays involved with startups through board work, angel investing and strategic introductions.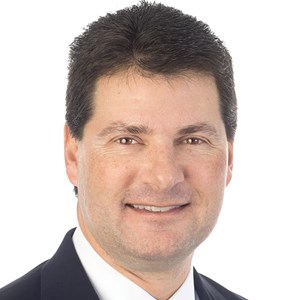 Todd Kegler
Director + Co-Chair, Mergers + Acquisitions Practice
Kegler Brown Hill & Ritter
---
Todd co-chairs the M+A practice at Kegler Brown, where he works primarily with private, mid-market companies on their growth and business succession strategies. He has been leading deals for Midwest businesses for more than 20 years and has earned national acclaim for his work, including most recently his selection as the "Lawyer of the Year" for M&A deals in 2017 by The Best Lawyers in America.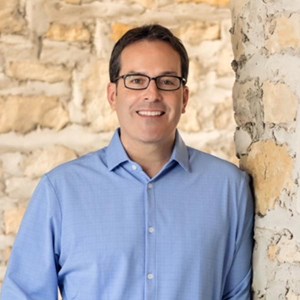 Matt Kelly
Director of Real Estate and Business Development
WealthStone
---
Matt has over 20 years of entrepreneurial and investment experience. He started his career with Cardinal Health during a period of explosive growth, which lead to his enthusiasm for entrepreneurial success stories. Matt has been a founder/investor in startups in technology and real estate, and he owned real estate and construction businesses for nearly 15 years. At WealthStone, Matt helps clients evaluate and identify their goals and needs, and then determines the right team for them within WealthStone's divisions.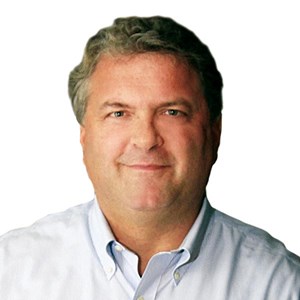 Ted Lape
Partner
Lazear Capital Partners
---
Ted, who has 25-plus years of experience advising companies and business owners, is a national speaker on ESOPs. He joined Lazear, a boutique investment bank with a focus on ESOPs, M&A and capital formation, in 2009. Prior to that, Ted was a partner in the private equity firm, Talisman Capital Partners, and a senior vice president at LaSalle Bank. At both firms, he helped clients transition ownership through ESOPs.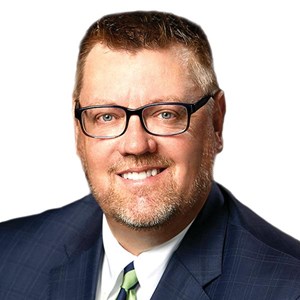 Scott L. McRill
Shareholder, Transaction Advisory Services, Private Equity Industry Group
Clark Schaefer Hackett
---
Scott is a trusted adviser to clients planning to buy or sell a business across a wide variety of industries. He has led teams that have contributed to well over 100 successful transactions. Scott is skilled in guiding private equity and corporate clients on acquisition and divestiture activity, including due diligence, integration planning and implementation, transaction structuring, valuation, and divestiture planning and preparation.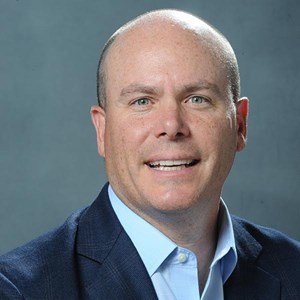 Jeff Nicholson
Senior Vice President, Central Region Sales Leader
Aon
---
Jeff has over 20 years in the insurance industry and has held various client, sales and management roles. He has served clients in a wide range of industries with specific expertise in private equity, manufacturing, retail and wholesale distribution. Currently, Jeff works closely with office leaders to identify growth targets and develop strategic plans to execute upon the opportunities. He also is responsible for managing Aon's overall relationship with midsize and large property and casualty clients.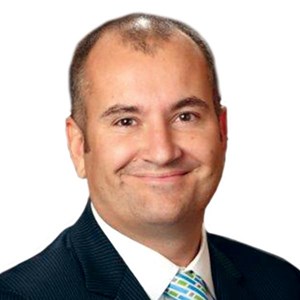 Roger Prough
Partner, Audit Services
RSM US LLP
---
Roger works with clients in various industries but specializes in manufacturing and distribution. His responsibilities have included supervision of financial statement audit and review engagements; delivery of tax advisory services; providing strategic business advisory services to maximize profitability and the design and implementation of sound operational procedures; and administration of employee benefit plans. Roger also presents at manufacturing association conferences throughout the U.S.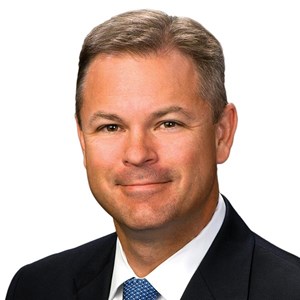 Bill Remias
Senior Vice President
Huntington National Bank
---
Bill is the region manager for Huntington's Commercial Banking Division in Central Ohio. Since 2003, he has been responsible for coordinating the sales, service and credit efforts for the commercial banking team, which services middle-market customers. Since joining Huntington in 1992, he has gained experience in traditional commercial banking transactions to middle-market and large corporations as well as structured financing for mergers and acquisitions.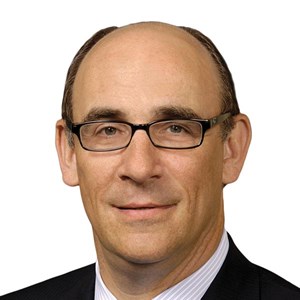 Joel M. Rosenthal
Shareholder, Business Advisory Services
Schneider Downs & Co.
---
Joel is a CPA and CVA who is responsible for providing specialized business advisory services. Over his 30-year career, he has earned a reputation as an insightful consultant in multiple service areas, including buy side and sell side, transaction advisory services, financial modeling, forensic investigations, business valuation, inventory management, fraud prevention and business planning. Joel has participated in and advised over 250 business transactions.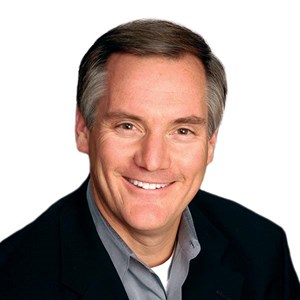 Jeff Sopp
Founder & CEO
Kensington Hill Partners
---
Jeff leads Kensington Hill Partners, a board of directors and corporate growth advisory firm, which concentrates on five business competencies: board advisory services, private equity investments, business consulting, executive search and sales advisory services. Its focus and expertise is on mid-market and entrepreneurial companies with high-growth potential. With offices in Columbus, Ohio, Jeff supports and invests in companies throughout the Midwest.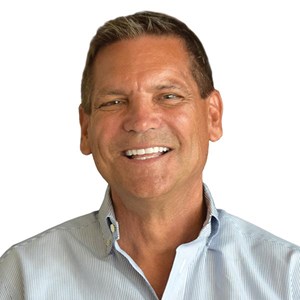 Michael Stevenson
Managing Partner
Clarus Partners
---
Mike is the managing partner of Clarus Partners, a CPA firm established in 2007. He has over 30 years of experience, assisting both businesses and individuals with their financial and operational endeavors. For 10 years, he was vice president, finance and treasurer, at Abercrombie & Fitch. Since 2012, Mike has served on the national board of directors for the National Kidney Foundation, where he currently is the audit committee chair.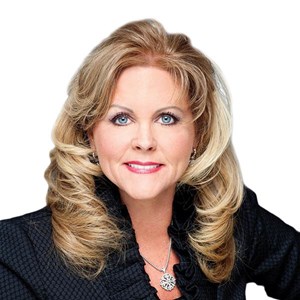 Sheri S. Tackett
Founder and President
Delta Energy Holdings LLC
---
An entrepreneur, energy industry executive and consultant, Sheri founded Delta Energy in 2003 and grew the business, both organically and through acquisition, into one of the largest privately held companies in Central Ohio. Delta exceeded $1 billion in sales before being sold to Hess Corp. in 2012. Sheri formed Delta Energy Services to provide energy management consulting for large energy consumers in the U.S., Canada, Europe, South America and Australasia, and ultimately sold the company to Edison International in 2015.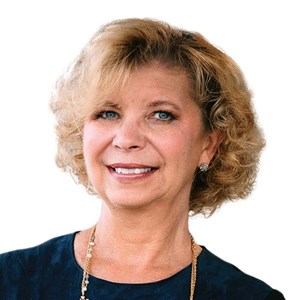 Kara Trott
Founder and CEO
Quantum Health
---
Many saw the problems with the health care system. Kara was the first to see a solution. Based on insights learned during a two-year study that tracked 3,200 people and included nearly 300 physicians, she launched Quantum Health — a first-of-its-kind consumer care coordination and navigation company. Today, Quantum Health serves nearly 1 million people from coast to coast.