Host Committee
Chairman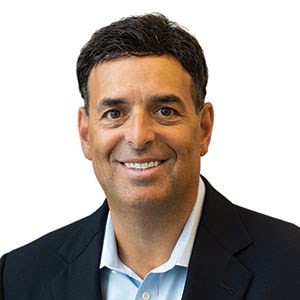 Fred Koury
President & CEO
Smart Business Network
---
Fred co-founded Smart Business Network in 1989 with a single publication in Cleveland, Ohio. In the years since, he has built the company into a leading multimedia and content marketing business providing print and digital marketing services to a national client base.
---
Host Committee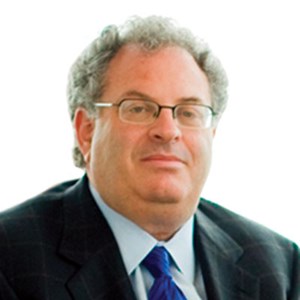 Dean Adler
CEO & Co-Founder
Lubert-Adler Partners, L.P.
---
Born and raised in Cleveland, Ohio, Dean S. Adler is CEO and co-founder of Lubert-Adler Partners LP, a real estate equity firm with over $7 billion in equity and $17 billion of assets under management. He is head of the Investment Committee and leads the strategic direction of the team. He is an Executive Committee member and research sponsor for the Zell/Lurie Real Estate Center of The Wharton School.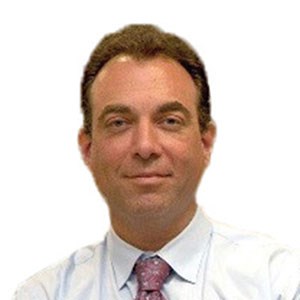 Michael Araten
President & CEO
Sterling Drive Ventures / The Rodon Group
---
Michael Araten is president and CEO of Sterling Drive Ventures LP, a family office that owns The Rodon Group. Rodon is a highly automated plastics injection molder, with a focus on small parts used in over 100 industries, including food, beverage, pharmaceutical diagnostic packaging and toys. Previously, he was president and CEO of K'NEX Brands, whose K'NEX™ construction toy is distributed in 40 countries. More than 95 percent of the K'NEX component parts are made at Rodon in Hatfield, Pennsylvania.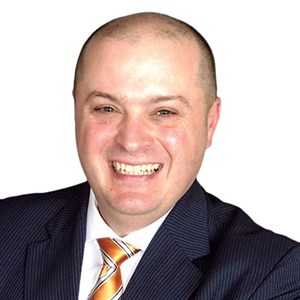 Frank Arcara
Vice President
Alliant Insurance Services
---
Frank Arcara is vice president of Alliant Insurance Services in Philadelphia, responsible for business development, execution of risk management strategy for clients and management of client service teams. For the last 12 years, he has specialized in complex risk management strategies for middle market organizations with $500 million to $10 billion in revenue, including mergers and acquisitions consulting.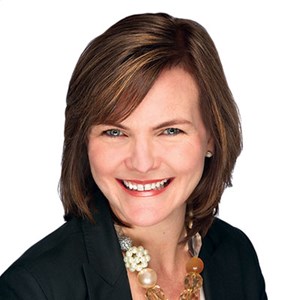 Emily V. Biscardi
CEO; co-president
Xelerate, LLC; Entrepreneur's Forum of Greater Philadelphia
---
Emily Venable Biscardi is founder and CEO of Xelerate LLC, an agile and data-driven recruitment process outsourcing provider. She founded the company in 2004 because she believed there was a better way to service customers in the talent acquisition industry by designing and implementing solutions that fill gaps in corporate recruiting programs. Xelerate was named to the 2018 Inc. 5000 list and received the SmartCEO Brava! Award in 2013 and the SmartCEO Hall of Fame Award in 2014.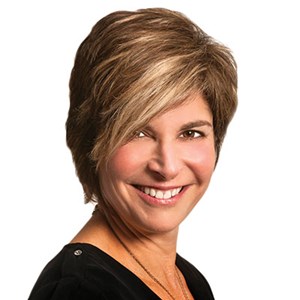 Carole L. Borden
Founder & CEO
CB Transportation
---
Carole Borden founded CB Transportation, a third-party logistics company in 1995, proving that growth and solid reputations could be built virtually. Decades of experience and foresight have been the catalyst to CB's expansion. The company now includes a fleet of trucks and a technology division offering turn-key and customizable transportation management software.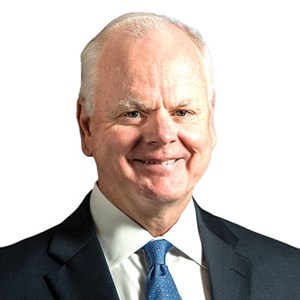 Robert J. Bowman
Managing Director, Business Development
BNY Mellon Wealth Management
---
Robert J. Bowman is regional managing director of Business Development for BNY Mellon Wealth Management in the Mid-Atlantic region. He has spent 34 years in wealth management, beginning as a financial adviser at Merrill Lynch and progressing into leadership roles including national sales manager and Mid Atlantic regional director responsible for over $900 million in revenue. Over the last three years he was a managing director at a start-up hybrid wealth management firm and an independent broker dealer and RIA.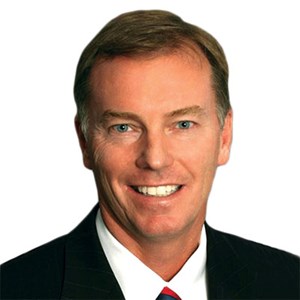 Donald R. Braun, Jr.
Managing Director
AB Bernstein
---
Donald R. Braun Jr. is a managing director of Bernstein in the Philadelphia office. He joined the firm in 2005 and was appointed a principal in 2010, a director in 2015 and managing director in 2016. As a principal, he advised high-net-worth families and institutions and their respective trusts, estates, foundations, endowments and pension plans. Previously, he was vice president of a privately held family business, Greater Media Inc.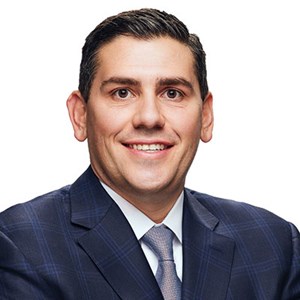 Joseph D. Culley, Jr.
Head of Capital Markets Group
Janney Montgomery Scott LLC
---
Joseph D. Culley Jr. joined Janney in 2000 and serves on the firm's Executive Committee. As head of Capital Markets Group, he oversees all of the firm's Equities, Fixed Income and Investment Banking operations. He also serves as chairperson for Janney's Equity and Fixed Income Commitment committees. Prior to being head of Capital Markets Group, he was head of Equities and Investment Banking.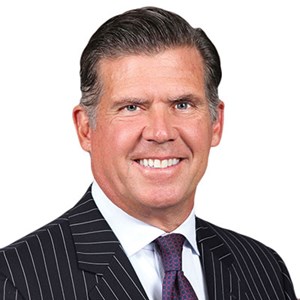 Jim Dever
Philadelphia Market President and Global Commercial Bank Market Executive
Bank of America Merrill Lynch
---
As market president, Jim Dever is Bank of America's leader in Philadelphia. He connects businesses, families and individuals to the banking and investment teams that help improve their financial lives. He also leads the work to deploy Bank of America's resources to address social and economic concerns and build strong communities. In addition, he is global commercial banking market executive for Pennsylvania, Southern New Jersey and Delaware, overseeing a team that provides banking solutions to companies with annual revenues of $50 million to $2 billion.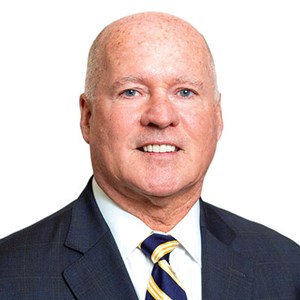 Joseph M. Finley
Regional President, Eastern Pennsylvania
TriState Capital Bank
---
Prior to being named regional president of TriState Capital's Eastern Pennsylvania operation, Joseph M. Finley was vice president and group manager in the Pennsylvania Commercial Banking Division at one of the largest bank and trust providers in the U.S. and served as part of a group that managed over 400 institutional relationships that represent nearly $2 billion in middle-market C&I, commercial real estate and private banking outstandings.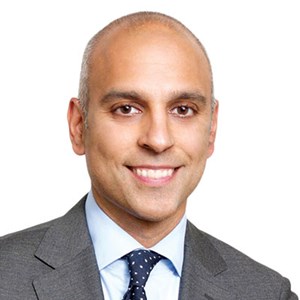 Anuj Goswami
Partner
Ballard Spahr
---
Anuj Goswami, a partner in the Business & Finance Department at Ballard Spahr, regularly advises emerging growth and established private and public companies. He also works with financial institutions, private equity and mezzanine funds in structuring and negotiating a range of debt and equity financing transactions, including, leveraged and acquisition financings and venture debt financings. Anuj's representations cover a variety of industries, including the software, medical device, aerospace and logistics industries.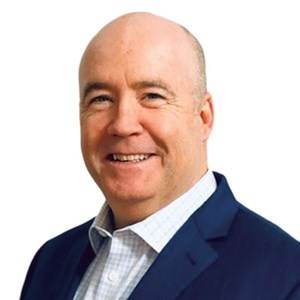 Daniel J. Hayes, CPA MT CGMA
Director, Outsourcing, Life Science
CLA
---
Daniel J. Hayes, CPA MT CGMA, joined CliftonLarsonAllen LLP in 2018 and is a director in the Outsourcing and Life Science Industry Group. He has over 30 years of financial and operational accounting experience. Prior to joining CLA, he was founder, CFO and COO of several life science entities. He has hands-on experience building international enterprises ,from start-up to successful exits.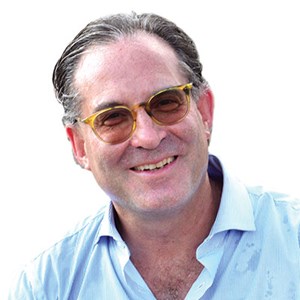 Jeff Hornstein
Executive Director
Economy League of Greater Philadelphia
---
Prior to his appointment as executive director of the Economy League in 2018, Jeff Horstein served as director of Financial and Policy Analysis for the Philadelphia City Controller, where he worked on critical issues relating to Philadelphia's fiscal health. Under his leadership, the Policy Unit produced numerous data-driven policy analyses on topics including the city's property tax system, tax delinquency, incentive programs, charter school finances and the state of retirement security.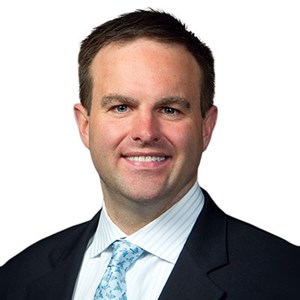 Ryan Hurst
Partner
RKL LLP
---
Over the course of his 15-year career, Ryan Hurst's areas of expertise have included advising clients on buying and selling businesses, succession planning, conducting valuations for transactions and structures, litigation support for shareholder disputes and strategic alternatives analyses. He earned the Accredited Senior Appraiser designation in 2015.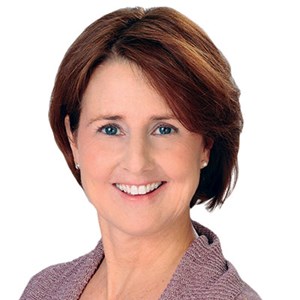 Christine Jones
Co-Founder & Managing Partner
Blue Highway Capital
---
Christine Jones is managing partner of Blue Highway Capital, formed to stimulate and reinforce the growth of small companies in rural and other underserved areas. She has 25 years of expertise sourcing, structuring and managing 24 investments in small middle-market companies across a broad range of industries including business services, health care services, telecommunications, transportation and logistics, consumer products and manufacturing. Blue Highway is currently investing $2 million to $4 million in growth equity for companies with revenues of $5 million to $50 million.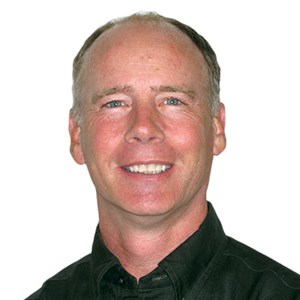 Rick Jones
Partner
BioAdvance
---
Frederick 'Rick' Jones, M.D., is a director at Broadview Ventures. He shares responsibility for all aspects of Broadview's investment activity, from identification and screening of new opportunities through due diligence, negotiation of deal structure and portfolio company board involvement. Previously, he founded Spordiff Therapeutics, and he served as CEO of Anchor Therapeutics. He also sits on the Scientific Advisory Board of the Massachusetts Life Sciences Center and is a member of the StrokeNet External Oversight Board at NINDS.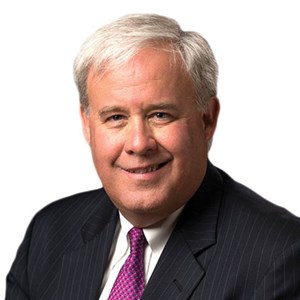 Tim Kardish
President & CEO
Sussex Wire
---
Timothy E. Kardish js president and CEO of Sussex Wire, a global leader specializing in the design, manufacture and distribution of highly engineered specialty metal parts and components. He is responsible for executing a growth strategy, transitioning company culture to lean continuous improvement best practices and operational and financial performance. Previously, his career included CEO appointments within technology-driven manufacturing companies at a private equity-backed business and a wholly owned subsidiary of a publicly traded company.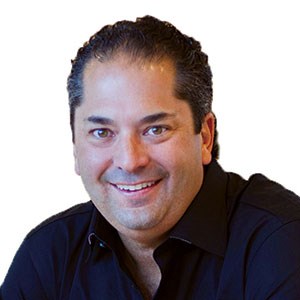 Wayne Kimmel
Managing Partner
SeventySix Capital
---
Wayne Kimmel is a sports tech venture capitalist, entrepreneur and author of "Six Degrees of Wayne Kimmel." 
He is managing partner of SeventySix Capital, the venture capital company he founded in 1999, and invests in startup consumer-facing tech companies in the sports, health and retail industries. He has invested in more than 50 startup technology and health care companies, including SeamlessWeb (now public as GrubHub, Take Care Health Systems and Nutrisystem). Among the Fortune 500 companies that have acquired his portfolio companies are Aramark, Intel, IBM, Walgreens and Yahoo!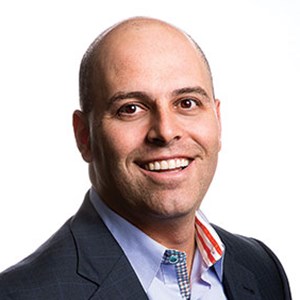 Lee M. Koury
Managing Partner
Smart Business Network Inc.
---
Lee Koury is managing partner of Smart Business Network Inc., a national events, media and marketing company founded in 1989, primarily responsible for expanding the company's Aspire deal-making conference throughout the U.S. He plays a key role in establishing corporate policies and developing long-term strategy and growth plans. Previously, he founded and chaired the Growth Group at national law firm Arter & Hadden LLP (now Tucker, Ellis & West), which focused on working with middle-market and high-growth technology companies.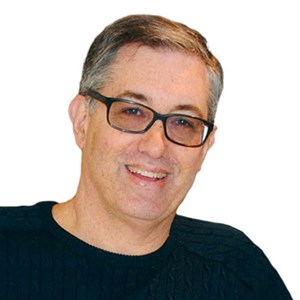 Marc Kramer
President; Founder
Kramer Communications; Private Investors Forum / Angel Venture Fair
---
Marc Kramer is executive-in-residence at Saint Joseph's University Haub School of Business and president of Kramer Communications, a marketing communications firms. He is also executive director of the Private Investors Forum, which runs the Angel Venture Fair, the largest gathering of angel investors and entrepreneurs in the Mid-Atlantic region. As Executive Director of the Private Investor's Forum, Marc has worked with almost over 1,000 companies from all over the world making introductions to Angel investors across the U.S. 
John Lee
Senior Managing Director
Griffin Financial Group
---
John Lee manages Griffin's Commercial, Industrial and Services Group. He has 25 years of experience providing merger and acquisition advisory services, private placements of debt and equity capital, and management buyout advisory services for middle-market companies in a wide range of industries. His experience includes sourcing, initiating and managing numerous investment banking transactions for middle-market business and government services, consumer and industrial manufacturing, distribution and technology companies.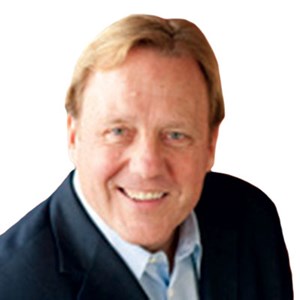 David Lincoln
Founder & Managing Director
Element Partners & Activate Capital
---
David F. Lincoln has been a prominent investor in venture and growth equity for 22 years and has over 27 years of experience operating and investing in energy and technology companies. He manages multiple investment funds, including Activate Capital, a late-stage venture firm investing in high-growth companies in energy, transportation and industrial IT, and Element Partners, an $860 million cleantech growth equity firm.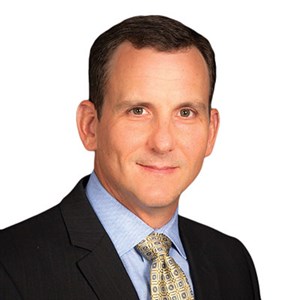 Frank C. Lordi
Partner, Advisory Services (Former Managing Principal & CEO)
BDO USA LLP
---
Frank is the former managing principal and CEO of AC Lordi, a boutique management consulting firm, and has served as part-time CFO, strategic adviser and board member for numerous early stage and growing companies. He is an accomplished management consultant and seasoned entrepreneur who has sold three businesses while serving as the CFO, two businesses as the majority shareholder and two businesses as an active member of the board.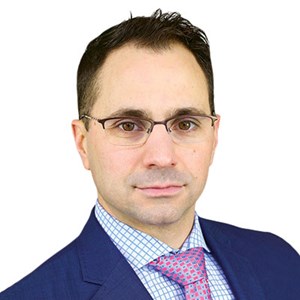 Fred Massanova, CPA
Partner and Philadelphia Commercial Team Leader
Baker Tilly
---
Fred L. Massanova, CPA, is an audit partner at Baker Tilly Virchow Krause LLP, with more than 12 years of comprehensive audit and advisory experience. His areas of expertise include auditing manufacturing, distribution and technology companies, financial institutions and construction and real estate companies. He has extensive experience in providing audit and advisory services to private equity companies and ESOP companies and has a deep understanding of Department of Labor rules and regulations for employee benefit plans governed by ERISA.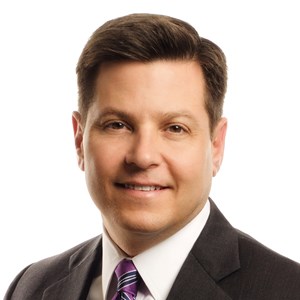 Christopher S. Miller
Partner
Pepper Hamilton
---
Christopher S. Miller is a partner and member of the leadership team of Pepper Hamilton's Health Sciences Department. He is co-chair of Pepper's Emerging Growth Group, chair of the Technology Practice and managing partner of the Berwyn office. He concentrates his practice in the areas of mergers and acquisitions, private equity, venture capital, securities, technology law and general corporate matters.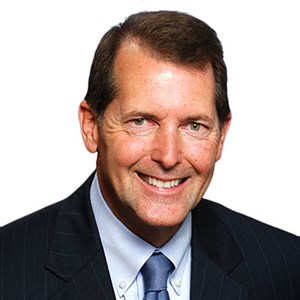 R. Bud Miller
Regional President
Provident Bank
---
Bud Miller is regional president of Provident Bank, overseeing the Philadelphia Metropolitan area. He is a proven leader, business developer, coach and credit expert. He has started and built lending teams that have produced record results and consistent profits and has a passion for growing businesses, providing the best customer experience and developing winning teams.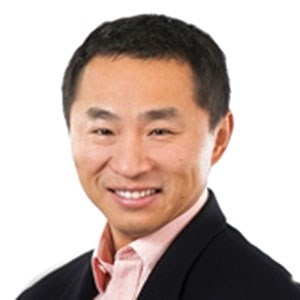 Chong Moua
General Partner
Boathouse Capital
---
Chong Moua is general partner at Boathouse Capital, a private equity firm that manages $350 million across two funds. Previously he served as vice president of American Capital, a buyout and mezzanine firm, and before that, he worked in private equity at AIG Global Investment Group and in investment banking at Wachovia Securities. He sits on the boards of MIS Training, Navint, OrthoFi, SurveyHealthcare and TapClicks.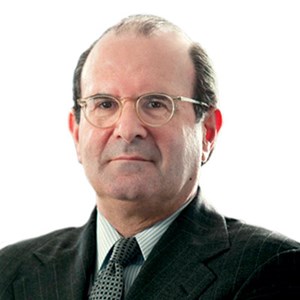 Michael J. Mufson
Managing Director
Mufson Howe Hunter & Co. LLC
---
Michael J. Mufson is a founding partner and managing director of Mufson Howe Hunter & Co. LLC, a Philadelphia-based investment banking firm specializing in providing mergers and acquisitions services for middle-market growth companies.  With over 25 years in investment banking, he has extensive experience completing hundreds of merger and acquisitions transactions and placements of debt and equity.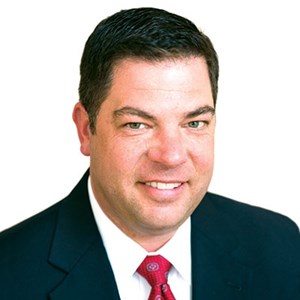 Lee Peters
Regional Executive, Northeast & Central Northeast
Vistage
---
Lee Peters is regional executive, Northeast & Central Northeast, at Vistage, an executive coaching organization. He has a strong background and proven track record of managing multilocation businesses. He is skilled at leading and motivating teams to optimize results in delivering customer service excellence, growing market share, hiring and developing talent, and optimizing financial results. He has managed sales, marketing, operational and business development functions with full P&L responsibility for 46 locations in the greater Hartford/Springfield area.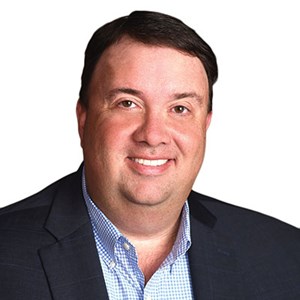 Randall C. Raifsnider, ASA, MBA
Partner
Herbein + Company, Inc.
---
Randy Raifsnider is a partner in the Transaction Services Group at Herbein + Company Inc., one of Accounting Today's top 115 largest firms. The firm specializes in small to mid-market transactions for privately held businesses. His industry experience includes food, manufacturing, services and entertainment, and his primary responsibilities include financial due diligence (buy and sell sides), quality of earnings reports, cash flow forecasts, operational analysis, fairness opinions and business valuations.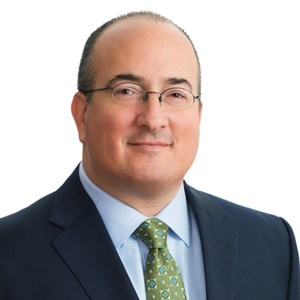 Louis Rappaport
Chair, Corporate, M&A and Securities Practice
Blank Rome
---
Louis Rappaport is chair, Corporate, M&A and Securities Practice at Blank Rome LLP. He concentrates his practice on business and corporate matters, with specific emphasis on mergers and acquisitions for middle-market companies in a wide range of industries. He has over 20 years of experience advising on hundreds of strategic and private equity M&A transactions.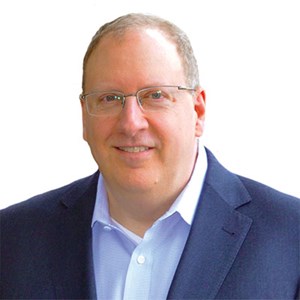 Charles M. Robins
Managing Director
Fairmount Partners
---
Charles Robins is a founding member of Fairmount Partners and heads the firm's Technology practice. As Fairmount's senior technology expert, he has over 40 years of experience as an entrepreneur, executive, strategic consultant and investment banker. Prior to entering investment banking, he was an executive at Safeguard Scientifics, a high-technology investment firm, and was co-founder of Rabbit Software Corp., a publicly traded pioneer that developed and marketed software-based communications products for enterprise networks.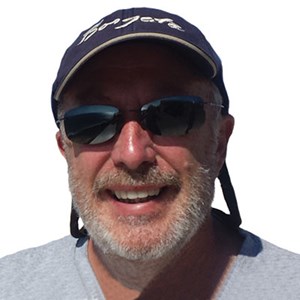 Stephen Robinson
Master Chair
Vistage
---
Stephen Robinson is a business adviser who utilizes his entrepreneurial leadership and CEO background to facilitate CEOs, presidents and owners of companies in achieving successful professional and personal goals. He enjoys working in the strategy world and has been a master chair with Vistage for more than 11 years.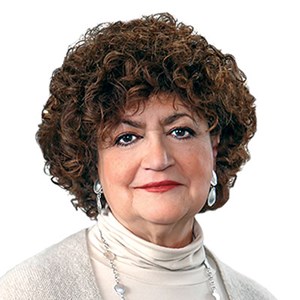 RoseAnn B. Rosenthal
President & CEO
Ben Franklin Technology Partners of Southeastern Pennsylvania
---
RoseAnn B. Rosenthal is president, CEO and member of the board of directors of Ben Franklin Technology Partners of Southeastern Pennsylvania. Rosenthal has more than 45 years of experience in economic development, business investment, and regional planning. With a portfolio of more than 200 technology companies, she has led Ben Franklin since 1996, growing its reputation and impact through innovative partnerships and a solid track record of seeding hundreds of southeastern Pennsylvania's technology leaders.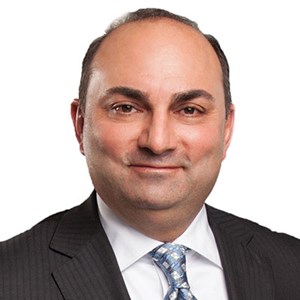 Richard A. Silfen
Partner, Corporate Practice Group
Duane Morris LLP
---
Richard A. Silfen is a partner at the global law firm of Duane Morris LLP. He regularly advises companies and their boards, as well as fund sponsors and their portfolio companies, in capital markets and other capital-raising transactions, mergers and acquisitions, and control transactions. Richard also assists emerging and private equity-backed companies to develop plans for the growth and development of their businesses and technologies.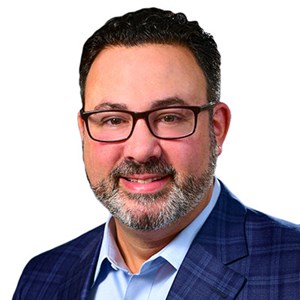 David Stagliano
Transaction Advisory Services Partner
Marcum LLP
---
David Stagliano is a partner in the Transaction Advisory Services division of Marcum LLP's Philadelphia office. A key leader in the Mid-Atlantic Private Equity Practice Group, he has more than 20 years of extensive experience providing financial services to clients, primarily focused on the middle-market private equity sector. He specializes in working with strategic investors, private equity and venture capital firms and their associated portfolio companies.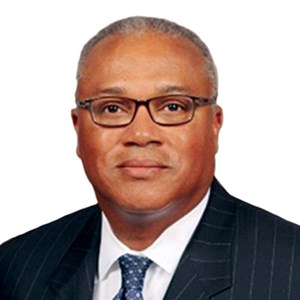 David B. Stith
Managing Director, Middle Markets
Bank of America Merrill Lynch
---
David B. Stith is a managing director in the Regional Investment Banking Group at Bank of America Merrill Lynch, advising clients at the CEO and CFO levels. He is responsible for the Northeast Region, which includes clients from Pennsylvania to Canada with revenue from $50 million to $2 billion. His strategic focus is on M&A, corporate finance and global capital markets, including equity and debt.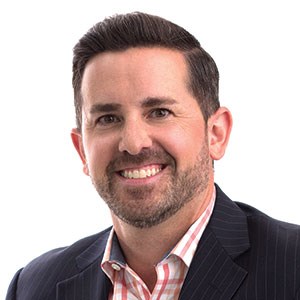 Adam VeVerka
Partner
NewSpring Capital
---
Adam leads business development efforts for all of NewSpring's investment strategies. Before joining NewSpring, Adam was an Investment Banking Analyst at Credit Suisse where he assisted on several transactions in the financial services and financial technology sectors.  Adam is highly involved in the private equity and venture community with leadership roles in Mid-Atlantic ACG, PACT, AMAA the New Jersey Entrepreneur Network.