Host Committee
Chairman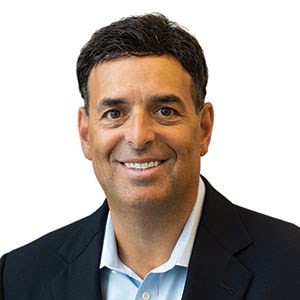 Fred Koury
President & CEO
Smart Business Network
---
Fred co-founded Smart Business Network in 1989 with a single publication in Cleveland, Ohio. In the years since, he has built the company into a leading multimedia and content marketing business providing print and digital marketing services to a national client base.
---
Honorary Chairs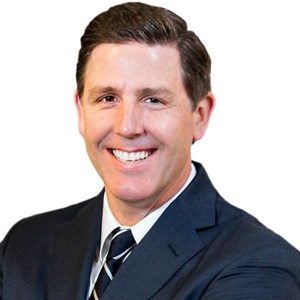 Leroy M. Ball
President and CEO
Koppers Inc.
---
Leroy is president and CEO of Koppers and serves on the company's board of directors. Under Leroy's leadership as CEO, Koppers is focused on safely delivering customer focused solutions, primarily through the development and application of technologies to enhance wood. Leroy joined Koppers in September 2010 as vice president and chief financial officer, providing oversight for the finance, treasury, information technology and investor relations functions. From May to December 2014, he held the role of COO with responsibility for the company's global business operations. He was elected president and CEO in January 2015. Prior to Koppers, Leroy spent 10 years with Calgon Carbon Corp., an international chemical company.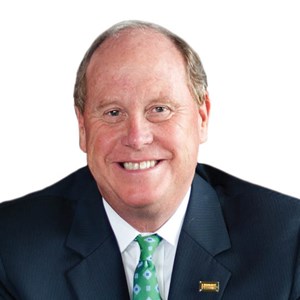 Howard W. "Hoddy" Hanna III
Chairman
Howard Hanna Holdings Inc. 
Howard Hanna Real Estate Services
---
Hoddy is chairman of Howard Hanna Real Estate Services. His disciplined and innovative approach has made it the largest privately owned real estate company in the United States and the largest home seller in Pennsylvania, Ohio and New York, with a closed sales volume of more than $18 billion in 2017.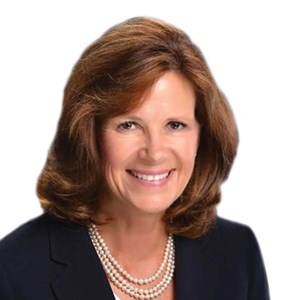 Dawne S. Hickton
President and Founding Partner
Cumberland Highstreet Partners Inc.
---
Dawne is former vice chair, president and CEO of RTI International Metals Inc., a billion dollar vertically-integrated global supplier of advanced titanium and specialty metals fabricated structural products that was acquired by Alcoa in July 2015, and subsequently split into a division of Arconic in 2016 (NYSE:ARNC). RTI's products have applications in the commercial aerospace, defense, propulsion, medical device, energy, industrial and chemical markets. She has more than 30 years of diversified metals experience.
Host Committee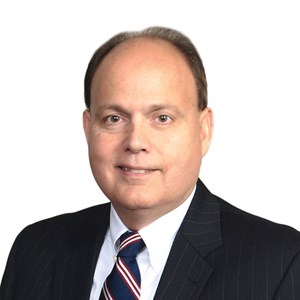 James Altman
Middle Market Regional Manager - Pennsylvania
Huntington
---
As a high-energy and tenured business leader, Jim is a proven banking and financial services professional known for providing innovative and effective ideas to help companies grow, increase profitability, manage more efficiently and exceed client business objectives. He works collaboratively with all of his business partners to tailor impactful solutions to each of his clients. Jim is known for his challenger-based ideas that encourage clients to consider changing the status quo by providing options and continuous improvement strategies. Jim has over 35 years of banking experience.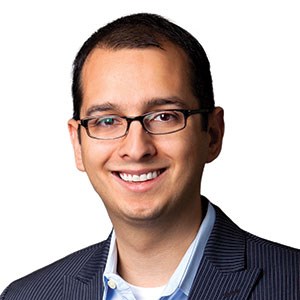 Sean Ammirati
Partner / Co-founder & Director
Birchmere Ventures / CMU Corporate Startup Lab
---
Sean Ammirati joined Birchmere Ventures as a partner in 2012. Previously, he founded, built and sold businesses in the software and media industries. He was co-founder and CEO of mSpoke. He is an adjunct professor of entrepreneurship at Carnegie Mellon University's Tepper School of Business and Heinz College and director of the Carnegie Mellon Corporate Startup Lab.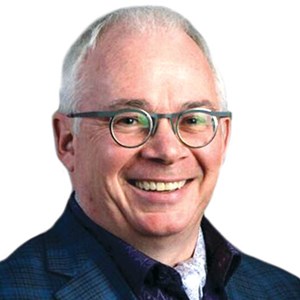 Thomas L. Bakaitus Jr.
Tax Partner and Operating Officer
Herbein + Company Inc.
---
Tom is a CPA who serves as tax partner and operating officer of Herbein + Company Inc., a 180-plus person CPA firm with eight offices across Pennsylvania. Over 90 percent of Tom's clients fall in the category of closely held or family-owned businesses. He provides those clients with accounting and business advisory services as well as tax planning and consulting. Tom spends much of his time structuring complex transactions and acquisitions.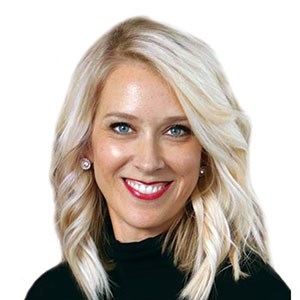 Shannon Baker
President
Gatesman Agency
---
As president of Gatesman, Shannon Baker leads clients by developing strong relationships and mentoring talent to deliver the best solutions for the client's toughest challenges. She was named a "Top Women in Business" by the American Business Journals recognized as one of Pittsburgh's "Most Influential Women in Business" and is a 2019 inductee into Smart Business' Smart 50 class. She is a frequent speaker at industry events and has shared her expertise with national publications.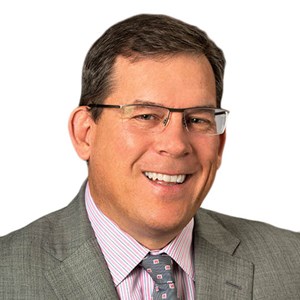 Christopher A. Brodman
President and CEO
Metz Lewis Brodman Must O'Keefe LLC
---
Chris is the president of the firm and a member of the firm's executive committee. His practice focuses on general corporate matters and business transactions for funds and privately held middle-market companies. Chris serves as outside general counsel for many clients. His transactional practice includes M&A, early stage investments, corporate finance and commercial transactions. Chris has led in excess of 100 M&A transactions during his career. Chris has been a member of the board of directors of many privately held companies throughout his career and he has invested in early-stage and mature businesses.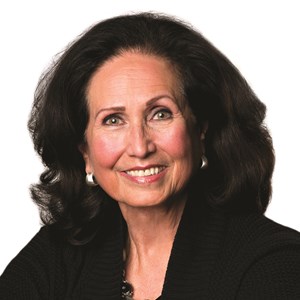 Yvonne Campos
Founder & CEO
Next Act Fund
---
Yvonne Campos is the Founder and President of Next Act Fund, as well as a nationally recognized businesswoman, speaker, and market research consultant. Founded in 2016 in SouthWestern PA, Next Act Fund helps female investors grow their personal wealth by investing in early-stage, women-owned and led companies. Yvonne is a former entrepreneur and an active member of the Pittsburgh business community. She has been recognized locally and nationally for her entrepreneurship and community involvement. She currently serves on the board of the, Kelly-Strayhorn Theater, Highmark Health, Chatham University's Center for Women's Entrepreneurship, and the Pittsburgh Dance Council.  She is also on the honor boards of WQED Multimedia and Goodwill of Southwestern Pennsylvania.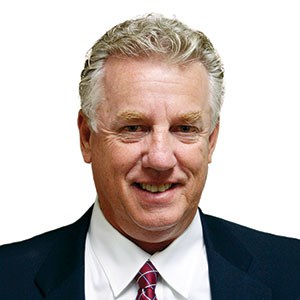 Gregory D. Cessna
CEO
Consumer Fresh Produce
---
Greg Cessna, CEO of Consumer Fresh Produce, Inc. and Extrel CM, has led publicly traded and privately held companies for 30 years.  Greg has successfully completed 15 strategic acquisitions and mergers.  In 2005 Greg founded Northbound Consulting to coach and mentor family business leaders in succession planning, strategy and business analytics.  Today, Greg sits on several boards of privately held companies and non-profits.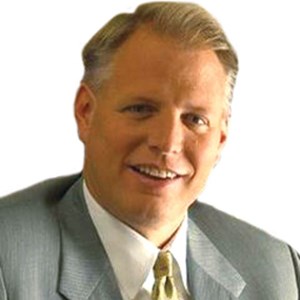 Jeffrey J. Conn
Member in Chargeof Pittsburgh Office
Clark Hill PLC
---
Jeff's primary areas of practice are mergers and acquisitions, general corporate, commercial and real estate finance and real estate law. He regularly represents private equity groups, small, middle-market and large corporations, lenders, borrowers and real estate developers in a variety of transactional matters and matters involving general corporate advice. Jeff has been selected as one of the Best Lawyers in America.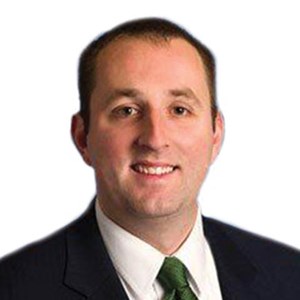 Brian Dobis
Senior Vice President, Commercial Banking C&I Team Manager
S&T Bank
---
Brian joined S&T Bank in December 2015 as senior vice president, commercial banking C&I team manager in the Pittsburgh region. In this role, Brian is responsible for leading the Middle Market/C&I Group for S&T Bank in Western Pennsylvania. The group partners with current customers and establishing new business relationships with organizations to strengthen S&T Bank's presence throughout the region. Brian joined S&T Bank with several years of banking experience largely centered in corporate and institutional banking.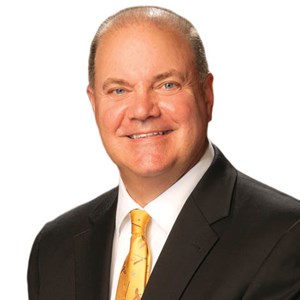 Ronald Donatelli
President- Pittsburgh Region
First National Bank
---
Ron is responsible for integrating FNB's successful cross-functional business model and for developing small business and corporate banking opportunities in the company's headquarters market. He joined FNB in 2009 to lead its Asset-Based Lending division and has had oversight for various corporate banking groups within the organization, including Syndications and International Banking Services. He has more than 35 years of financial services experience, having held a range of leadership roles with asset-based lending groups at major banks in the Pittsburgh area.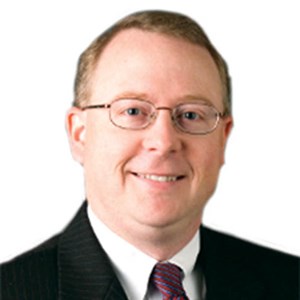 Michael J. Dougherty
Director
Cohen & Grigsby, P.C.
---
Michael is a director and a member of the Business Services Group, where he focuses his practice on business and commercial transactions, such as business formation and capitalization, financing (representing institutional lenders, mezzanine lenders and corporate borrowers), joint ventures and other strategic relationships, mergers, acquisitions and divestitures. Michael is the former co-chair of the Business Services Group and serves on the Firm's Shareholders Council.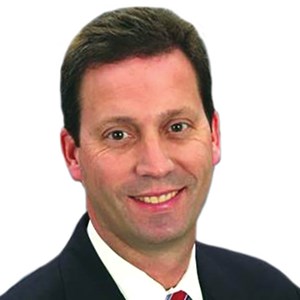 David Eichenlaub
Managing Director
Confluence Advisors, LLC
---
David is a founding partner of Confluence Advisors, an investment banking firm providing M&A advisory services, capital raise services and business advisory services to middle market businesses. Confluence serves owners of private companies, publicly traded companies seeking to divest non-core businesses or subsidiaries as well as private equity-owned businesses. David has over 30 years diverse experience in investment banking, commercial banking, M&A and business advisory.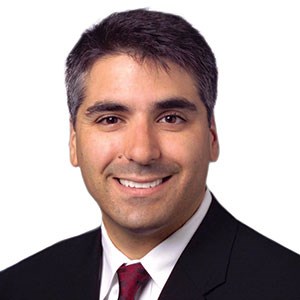 Christian A. Farmakis
Shareholder; Chairman of the Board
Babst Calland
---
Chris Farmakis focuses his legal practice on mergers and acquisitions, private company equity investments, recapitalizations and joint ventures, startup company formation and general representation, commercial transactions, corporate governance, and real estate matters.  His practical legal approach has earned him a regional and national client base with recent deals in the manufacturing, retail, services, wireless infrastructure, IP, utility, emerging technology and food industries.  He is also national acquisition counsel for numerous public and private companies and private equity-owned portfolio companies. Like his clients, Chris is an entrepreneur, having founded three businesses including Solvaire, a company leveraging AI technology to undertake large-scale due diligence and contract management projects.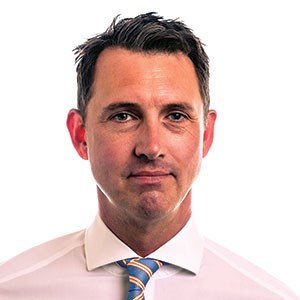 Buddy Flerl
Executive Chairman & CEO / Founder
RDX / 21Ventures
---
Buddy Flerl is Executive Chairman and CEO of RDX, a leading cloud and data infrastructure managed services provider headquartered in Warrendale. RDX started almost 20 years ago as Contemporary Technologies, a Pittsburgh-based Oracle consultancy.  Since Buddy acquired the company in 2010, RDX has become one of the largest IT-services employers in the Pittsburgh region, grown to over 700+ clients worldwide, and generated over $200M in enterprise value.  RDX's most recent recapitalization was led by Madison Dearborn Capital Partners. Buddy is a founder of 21Ventures, a $300M venture capital fund.  He lives in the North Hills with his wife and three children.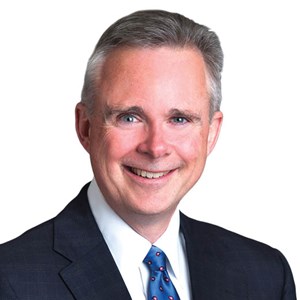 Jeffrey A. Ford
Partner
Grossman Yanak & Ford LLP
---
Jeff has focused his career on providing accounting, auditing and consulting services to privately held companies and not-for-profit organizations. His experience includes furnishing compliance services such as audits; providing due diligence and investigation services related to business acquisitions; performing fraud investigations; developing and compiling projected and forecasted financial statements; and evaluating, selecting and implementing information systems for companies.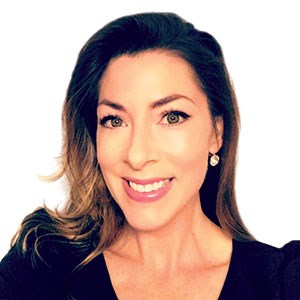 Jessica Gibson
CEO & Co-Founder
Ariel Precision Medicine
---
Jessica Gibson is CEO and co-founder of Ariel Precision Medicine. She has led the development, clinical validation and commercial launch of Ariel's first product, PancreasDx®, and a cloud-based digital health platform designed to simplify the management of complex patients with Ariel's proprietary expert system. Before entering industry, she worked in emergency care and in academia at the University of Pittsburgh.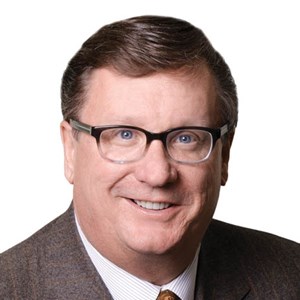 Thomas B. Grealish
President
Henderson Brothers
---
As president of Henderson Brothers, Tom manages virtually all of the firm's business activities and leads the company's management committee. He is responsible for all day-to-day operations and the execution of the company's strategic plan. He also maintains contact with insurance carrier executives and is active in the field, accompanying producers and account executives when visiting clients.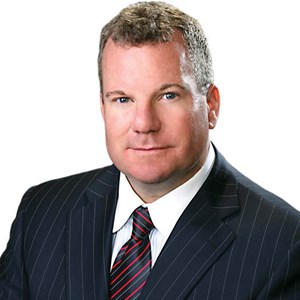 Stephen J. Gurgovits Jr.
Managing Partner
Tecum Capital
---
Stephen is the managing partner and co-founder of Tecum Capital, a $450 million private investment firm based in Pittsburgh, which oversees pools of committed capital focused on mezzanine debt, subordinated notes and private equity, via two active funds, Tecum Capital Partners II LP and Tecum Equity Partners III. In his current role, Stephen is responsible for providing strategic, operational and investment management leadership to the funds, including its overall planning, fundraising, growth and execution of strategy.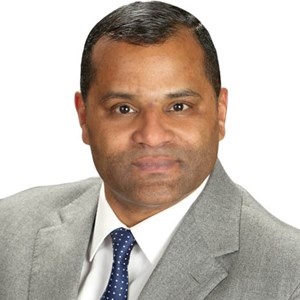 John Haynes
Senior Investment Manager
iNetworks
---
John is the senior investment manager at iNetworks, where his responsibilities include fundraising and valuing potential and current portfolio companies for the Opportunity Fund (a venture capital fund). John began his career at the World Bank in Washington, D.C., working for the Private Sector Development Vice-Presidency (Department). There he focused on rebuilding former Soviet Bloc country economies.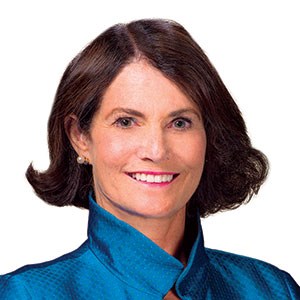 Julie Fallon Hughes
Southwest Region President
Northwest Bank
---
A talented banker with more than 25 years in the industry, Julie Hughes serves Northwest as the region president managing the bank's Pittsburgh market. In her role, Julie leads a team to advance Northwest throughout Southwestern Pennsylvania by overseeing business development, commercial lending and retail banking. A graduate of Boston University, Julie received her bachelor's degree in accounting and finance.  Julie serves on the sustainability committee and board of directors of Imani Christian Academy and Southwest PA United Way United for Children Leadership team. She previously served on the United Way of Allegheny County's Impact Cabinet and Tocqueville Committee, was a member of the Pennsylvania Economy League of Greater Pittsburgh's board of directors and served on Allies for Children's board of directors and executive committee, as well as Family House's board of directors and strategic planning committee.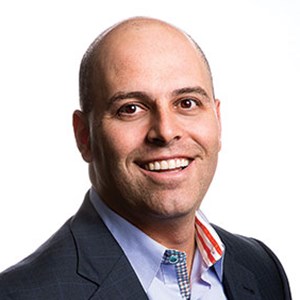 Lee M. Koury
Managing Partner
Smart Business Network Inc.
---
Lee Koury is managing partner of Smart Business Network Inc., a national events, media and marketing company founded in 1989, primarily responsible for expanding the company's Aspire deal-making conference throughout the U.S. He plays a key role in establishing corporate policies and developing long-term strategy and growth plans. Previously, he founded and chaired the Growth Group at national law firm Arter & Hadden LLP (now Tucker, Ellis & West), which focused on working with middle-market and high-growth technology companies.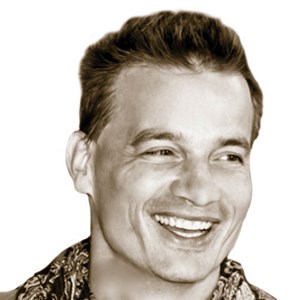 Wilbert Kragten
Regional President
Entrepreneurs' Organization
---
A seasoned entrepreneur with broad international marketing and management experience in the United Kingdom, Middle East and Africa, the Netherlands, China and Central Asia, Wilbert holds a proven track record of establishing commercial companies. He specializes in creating and formulating new business models, brands and growth strategies. To live his passion, he is also a qualified USA water polo coach and currently head coach men water polo at the Carnegie Mellon University. He currently runs The Brandstatement, a marketing consultancy.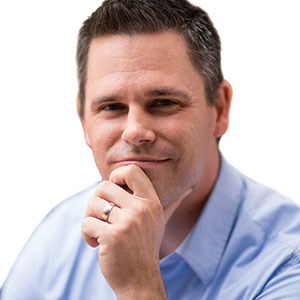 Michael Krol
Partner and Head of Wealth Advisors, Planning and Business Development
Waldron Private Wealth
---
Michael heads Waldron's Wealth Advisor Team, focusing on the personnel and client offering that has helped Waldron earn national recognition and accolades including ranking #42 in Forbes list of the country's Top Wealth Advisors in 2018 and the PAM Award for Best Private Wealth Manager – Client Service – Under $5b in 2016. Over the past 10 years Mike has been a driving force for the firm's growth while maintaining focus on his goal of 100% client retention. Michael has spoken at wealth management conferences and on university campuses, and is a frequent contributor to industry publications, including The Wall Street Journal, The Journal of Financial Planning® and Wealth Manager Magazine.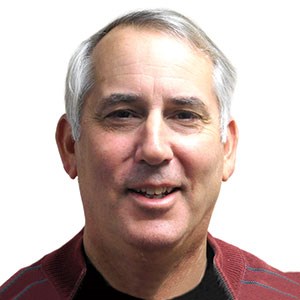 Michael J. Lewis
CEO
Quick Med Claims, LLC
---
Michael J. Lewis founded Quick Med Claims, a leader in emergency transportation billing and reimbursement consulting, in 1992. As CEO, he has built the organization from two employees to 350. In 2015, he led the company through a recapitalization with private equity and did so again in 2018. He has presented at a number of conferences and founded Cures for KIDS Foundation, where he serves as its president.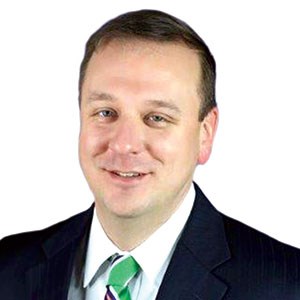 Brian Sohocki
Corporate Banking Group Manager
First Commonwealth Bank
---
Brian joined First Commonwealth Bank in 2010 and leads their corporate banking efforts.  Brian is charged with expanding the Bank's lower middle market direct banking efforts, growing a sponsor finance group focused on financing of private equity owned businesses with EBITDA ranging from $2 million to $10 million, and overseeing the development of a highly liquid secondary loan market portfolio.   Brian is focused on developing Universal Bankers – commercial bankers who coordinate bank delivery across all business lines, along with community support and brand representation.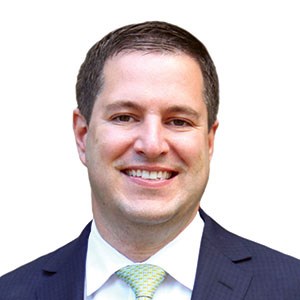 Robert (Bob) Stein
Executive Director
Institute for Entrepreneurial Excellence, University of Pittsburgh
---
Robert "Bob" Stein is executive director of the University of Pittsburgh's Institute for Entrepreneurial Excellence. He leverages his contacts and experience to the benefit of IEE members. For 13 consecutive years, he's earned the title of Microsoft's Most Valuable Professional. He holds a Bachelor of Science degree from the Smeal College of Business and an MBA from the University of Pittsburgh Joseph M. Katz Graduate School of Business. He also holds a certificate in Executive Leadership from the Harvard Business School.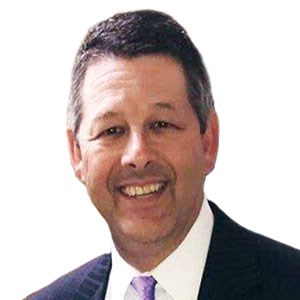 Greg Steve
Senior VP & Regional Sales Manager
Wells Fargo
---
Gregory A. Steve has 28 years of banking leadership experience.  Greg is a Senior Vice President and Regional Sales Manager at Wells Fargo Bank in Pittsburgh, PA.  In this capacity Mr. Steve is responsible for overseeing all relationship building, marketing and business development activities for Wells Fargo's Regional Commercial Banking Office in Western PA.  He also oversees Western, NY business development activities.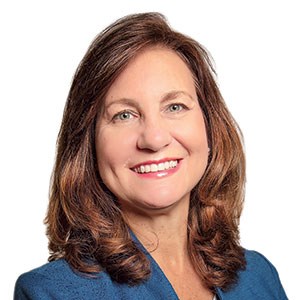 Suzy Teele
Co-chair / Head of Marketing & Communications
WELD / Advanced Robotics for Manufacturing (ARM)
---
Suzy has been an integral part of Pittsburgh's technology and start-up environment for over 20 years. She was the COO of two early stage companies, and is currently the Head of Marketing & Communications for Advanced Robotics for Manufacturing (ARM), a national public-private collaborative accelerating innovative robotic technologies and workforce development strategies for U.S. manufacturers.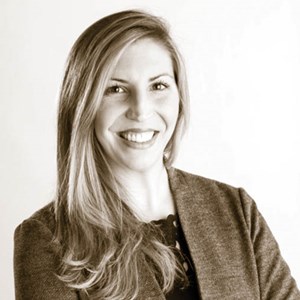 Lauren Townsend
Principal and Founder
Balcony Advisors
---
Lauren is the principal and founder of Balcony Advisors, a boutique consulting firm providing M&A, strategy and operations consulting services to investment firms, family offices and middle-market companies. At Balcony, she specializes in all aspects of acquisition structuring and due diligence as well as post-acquisition strategy, integration and liquidity management for companies with annual revenues between $10 million and $100 million in the manufacturing, distribution and business services sectors. Prior to founding Balcony Advisors, Lauren worked at Incline Equity Partners.