Host Committee
Chairman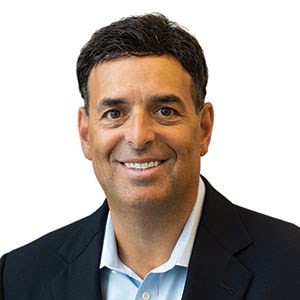 Fred Koury
President & CEO
Smart Business Network
---
Honorary Chairs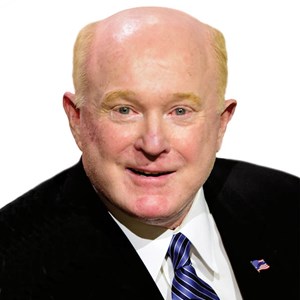 Edward F. Crawford
Chairman & CEO
ParkOhio Holdings Corp. /
The Crawford Group
---
Ed has been the Chairman of ParkOhio Holdings Corp. since 1992. He has completed, more than 21 years of service at the company as a director and senior officer and has amassed extensive knowledge of the company's strategies and operations.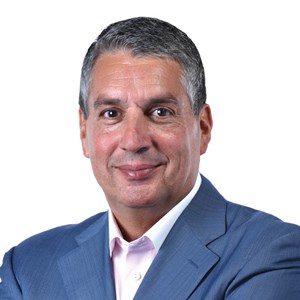 Steven J. Demetriou
Chairman & CEO
Jacobs
---
Steve joined Jacobs as CEO in August 2015 and was appointed chairman of the Jacobs' board of directors in August 2016. Steve has international business perspectives and more than 30 years in leadership and senior management roles. Most recently, he served as chairman and CEO of Aleris Corp., a global downstream aluminum producer.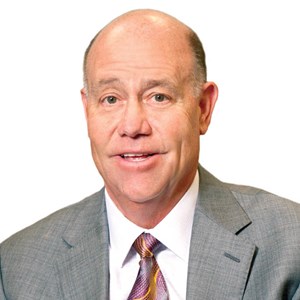 Umberto P. Fedeli
President & CEO
The Fedeli Group
---
Umberto is an active investor and entrepreneur. His firm, The Fedeli Group, is one of Ohio's largest privately held risk management and insurance firms, specializing in property and casualty, employee benefits consulting, workers' compensation, environmental risk management and surety. Umberto sits on numerous private company boards, is a managing member of Strategic Value Bank Partners LP, and has previously held positions on the boards of many other public and private entities. He is a member of the board of directors of the Cleveland Clinic Foundation and serves as chairman of the Government and Community Relations Board.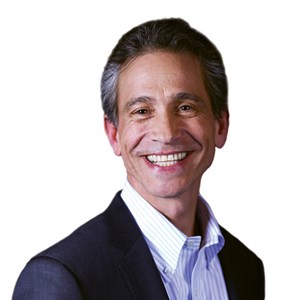 Stewart Kohl
Co-CEO
The Riverside Co.
---
The Riverside Co. is a global private equity firm focused on making control and non-control investments in growing businesses valued at up to $400 million. Since its founding in 1988, Riverside has invested in more than 410 transactions. The firm's international portfolio includes more than 80 companies. Stewart previously served as vice president of Citicorp Venture Capital and COO of the National Cooperative Business Association in Washington, D.C
Host Committee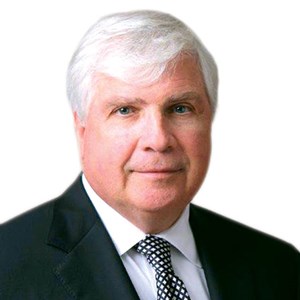 Al Adams
Partner
BakerHostetler
---
AI practices in the business area with special emphasis on the structuring and financial aspects of business transactions. He has served as general outside counsel to two public funds and eight public companies and has been lead lawyer in billions of dollars of various transactions. He has served as a director of six public companies and numerous private businesses. AI is a graduate of Harvard College, Harvard Business School and Harvard Law School.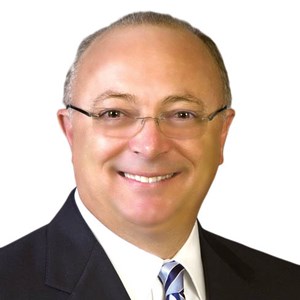 Ronald S. Ambrogio
Regional President
BNY Mellon Wealth Management
---
Ronald has overall leadership responsibility for the region's investment management, trust administration, business development and private banking businesses. He has more than 35 years of experience in the wealth management industry. Prior to joining the firm, he was with Key Bank National Association, where he was most recently the national sales manager for the firm's wealth management division.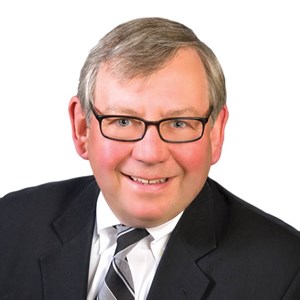 David Browning
Managing Director
CBRE Inc.
---
As managing director of CBRE Inc. in Cleveland, David is responsible for client services throughout Northeastern Ohio. It is his privilege to be able to focus the full resources of the company in response to customer need and opportunity. David has been actively involved in the real estate industry for 30 years. During his career, he has had involvement in all aspects of brokerage, property management, investments and developments.  He joined CBRE in 1978 and was a successful office building specialist in Chicago prior to directing the Cleveland operation in 1987.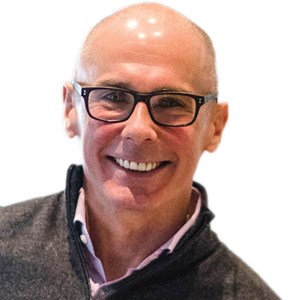 Bob Campana
Owner
Campana Capital
---
Bob leads Campana Capital, a private equity, venture capital and real estate development firm. Bob previously served as president of P.C. Campana, master provider for the steel and foundry industries in North America. He is active in the community and serves on the boards of numerous for-profit and nonprofit organizations, including Northwest Bancshares.
James R. Geuther
Market President, Northern Ohio Region
SunTrust Banks Inc.
---
Jim is a veteran banker who recently joined SunTrust as market president of Commercial Banking in Northern Ohio. His primary responsibility in this expansion market is to develop a team and establish new relationships in the middle-market segment. Prior to joining the company, Jim was a managing director and regional president for JPMorgan Chase Bank. A native of Northeast Ohio, Jim was with Key Bank for 20 years and served in a variety of leadership positions in commercial and business banking, as well as wealth management.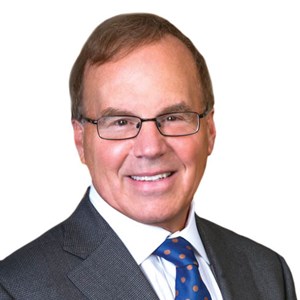 Mark Goldfarb
Ohio Managing Partner
BDO USA LLP
---
Mark previously served as the co-founder and senior managing director of SS&G, which joined BDO in January 2015. He has more than 40 years of experience serving both business and individual clients, advising and assisting them with their financial and operational endeavors. Since 2012, Mark has served on the board of directors of the Charles Schwab Corp., and is currently the chair of the audit committee.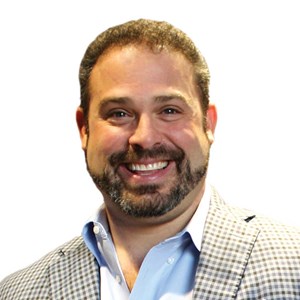 Aaron Grossman
CEO
Alliance Solutions Group
---
Aaron is the co-founder and CEO of Alliance Solutions Group, a full-service staffing and recruitment firm providing highly specialized offerings within niche industries or specific career disciplines. Established in 2001 and headquartered in Cleveland, Alliance Solutions Group matches talent with opportunity, engaging in thousands of successful placements annually. Aaron received the Ernst & Young Entrepreneur Of The Year® 2015 Award in the Services Category.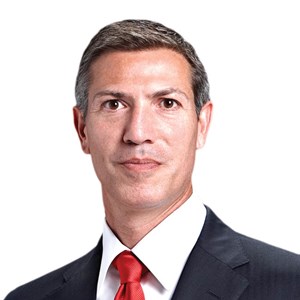 Ramzi Y. Hermiz
President & CEO
Shiloh Industries Inc.
---
Ramzi serves as president and CEO of Shiloh Industries, a global innovative solutions provider focusing on lightweighting technologies that provide environmental and safety benefits to the mobility market. Since joining Shiloh in 2012, Ramzi has transformed the company from a regional automotive supplier into a $1.1 billion global company with a strategic focus on design, engineering and manufacturing.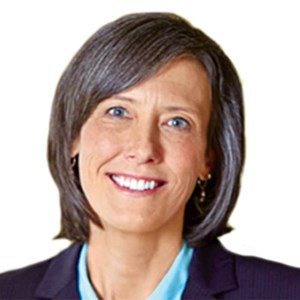 Jenniffer D. Deckard
President & CEO
Fairmount Santrol
---
Jenniffer joined Fairmount Santrol in 1994 and was soon named CFO, serving until 2011 when she was named president and subsequently CEO in 2013.  In October 2014, Jenniffer and the company's leadership team led Fairmount Santrol to its initial public offering. She was named the 2008 "CFO of the Year" for large privately held businesses in Greater Cleveland.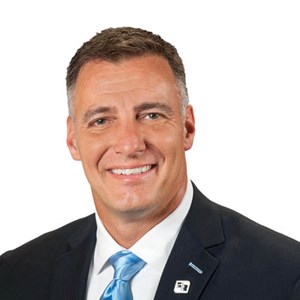 Joe DiRocco
Regional President (Northeastern Ohio)
Fifth Third Bank
---
Joe serves as regional president (Northeastern Ohio) of Fifth Third Bank, which has $3.4 billion in assets. In this role, he is responsible for the growth and strategic alignment of its Commercial, Wealth and Asset Management and Consumer businesses to deliver distinctive value to customers and community impact in the region. Joe joined Fifth Third from Citizens Bank, where he most recently served as president for Ohio. Prior to assuming that role in 2013, he held positions of increasing responsibility within the commercial banking sector for more than a decade. His broad experience includes middle-market commercial lending as well as asset-backed lending.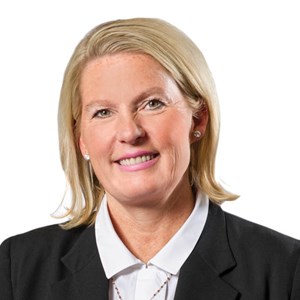 Deb Donley
Principal & Owner
Vocon
---
Deb develops and delivers creative workplace design solutions for Fortune 500 companies and growing organizations that are in the process of redefining their cultural vision and embarking on transformational change. Deb implements the same ideas internally with her team of more than 130 professionals. As a result, Vocon has been consistently recognized as one of Cleveland's best places to work.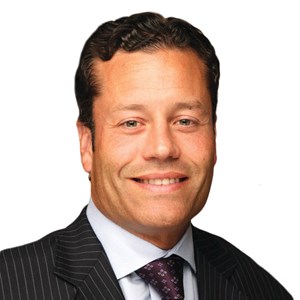 David Dunstan
Managing Director & President
Western Reserve Partners
---
Dave has more than 25 years of investment banking and advisory experience providing merger, acquisition and capital raising services in the consumer products, specialty retailing, business/IT services, health care and technology sectors. Prior to co-founding Western Reserve, he was a managing director of KeyBanc Capital Markets and former manager of McDonald Investments' Consumer investment banking.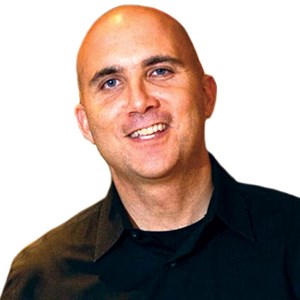 Adam Kaufman
Partner / Strategic Advisor
Ovo Fund / JumpStart Inc.
---
Adam is a partner in the Palo Alto-based, seed-stage Ovo Fund.  For more than four years he has also served as a strategic adviser to the CEO and president of JumpStart Inc., the largest venture development firm  in the U.S.; and is the Carol A. Melton Executive-in-Residence with Washington, D.C.-based PathNorth, a nonprofit co-founded by Ambassador Doug Holladay and Steve Case. Having scaled both for-profit and nonprofit companies, Adam enjoys helping leaders grow their organizations and is often asked to interview high achievers at conferences both in the U.S and abroad.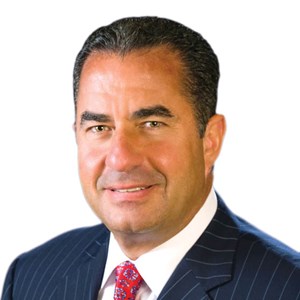 Robert J. Klonk
CEO
Oswald Cos.
---
Robert is CEO of Oswald Cos., one of the nation's largest privately held and employee-owned insurance brokerage and risk management consulting firms. He has more than 30 years of industry experience, previously serving as Oswald's director of group benefits and president, before assuming the duties of CEO in 2013.  Throughout his tenure he has demonstrated a steadfast commitment to the advancement and sustainability of the insurance industry at-large, and specifically as an advocate for the critical role of the independent broker and adviser.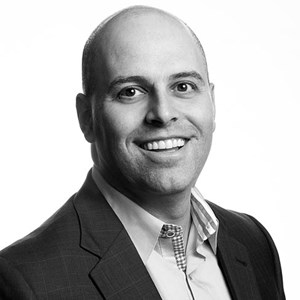 Lee M. Koury
Managing Partner
Smart Business Network Inc.
---
Lee is one of the owners of Smart Business Network Inc., a national information and marketing services company founded in 1989 with two divisions: Smart Business Magazines, Events & Books and custom publishing. Lee helps companies improve performance through strategic and measurable conversations. Prior to joining Smart Business Network, Lee, a graduate of the University of Michigan, founded and chaired the Growth Group at Arter & Hadden LLP (now Tucker, Ellis & West).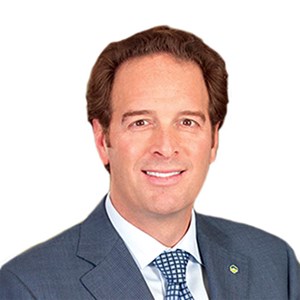 Jamie Lynch
Regional President - Northeast Ohio
Chemical Bank
---
Jamie joined Chemical Bank in May of 2013 and has successfully built, grown and managed the Northeast Ohio Region. Jamie is responsible for leadership, growth, strategic alignment and profitability of the bank and its businesses including commercial banking, treasury management, private banking/wealth management, mortgage banking and retail banking. Jamie's 27 years of experience includes commercial banking, investment banking and consulting. In the financial services industry, Jamie successfully built, grew, led and managed six profitable businesses totaling growth of $2.3 billion in assets.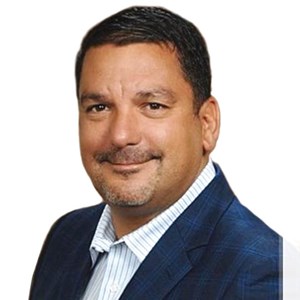 Brad Maloof
President
AMWARE Cos.
---
Brad is the owner of AMWARE Cos., a comprehensive logistics and supply chain solutions firm which includes Amware Distribution Warehouses, Recycle-it, Amrate and Amware Express. He is a graduate of Boston University and active in the Northeast Ohio civic and business communities.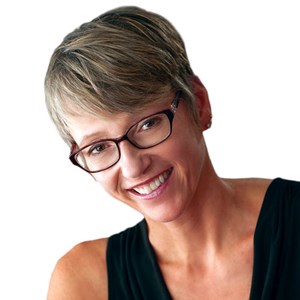 Cheryl McMillan
Master Chair
Vistage
---
Cheryl has a passion for raising awareness in leaders about how their choices and unconscious actions impact their results. She leads four C-suite peer advisory boards, comprised of CEO's or senior executives from noncompeting companies in Northeast Ohio.  Through a combination of individual coaching, unbiased feedback from peers and insights from world-class speakers, Vistage helps its members become better leaders leading more balanced lives.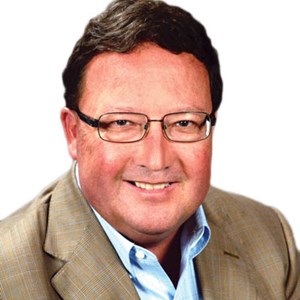 Brian O'Neill
Chair, Business Department
Tucker Ellis LLP
---
Brian is chair of the Tucker Ellis Business Department, which comprises all of the firm's business and transactional lawyers. His practice focuses on representing public and private companies, private equity funds and family offices in structuring and negotiating corporate mergers, acquisitions, divestitures, management buyouts, joint ventures, going-private transactions and investments.  Brian also regularly handles complex succession matters for family businesses.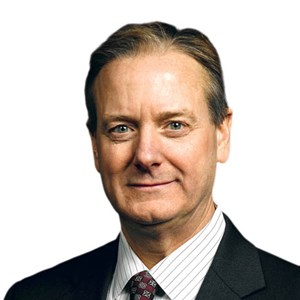 Jon W. Park
Chairman & CEO
Westfield Bank
---
Jon is an accomplished banker and entrepreneur who has lead acquisitions of eight businesses, the shutdown of three and the sale/divestiture of five. As Westfield Bank's founder and first employee, he has lead the bank's growth from scratch to $1.3 billion. He develops and guides Westfield Bank's unique vision and customer value proposition. In addition, Jon attracts, inspires, motivates and coaches a high performing team of 185 people.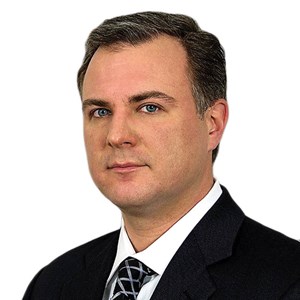 Jim Rice
Partner
EY
---
Jim is a partner in EY's Transaction Advisory Services practice and has 20 years of experience working with complex global public and private clients.  For the past 18 years Jim has been working exclusively on mergers and acquisitions. Jim has served numerous strategic and private equity clients on more than 200 buy- and sell-side projects, with deal values ranging from $3 million to $10 billion.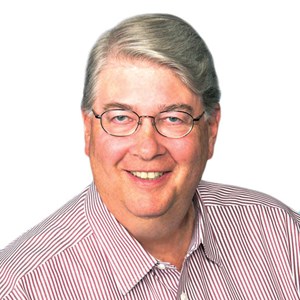 Gregory D. Seeley
Founder & President
Seeley, Savidge, Ebert & Gourash
---
Before starting in private practice in 1973, Gregory worked for the state of Ohio. His experience includes private placements, developing financial structures and handling mergers and acquisitions. He has served as counsel for numerous health industry groups, including medical providers, nursing homes, home-care providers and medical laboratories, as well as insurance and managed companies, including third-party administrator and health technology companies focused on data security, privacy and regulatory compliance.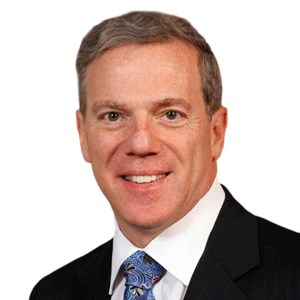 Gregory J. Skoda
Chairman & Co-Founder
Skoda Minotti
---
Greg helps clients achieve their business growth objectives through active development of their strategic plans, as well as implementation of mergers, acquisitions and dispositions. He also helps clients build and deploy creative business and personal tax planning, succession, estate planning and wealth accumulation strategies. Skoda Minotti has won the Inc. 5000 award 13 times, more than any other company.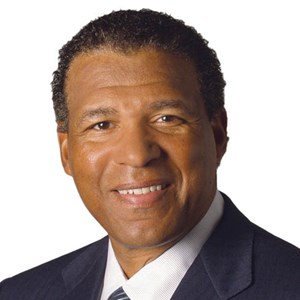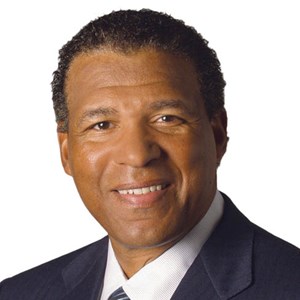 André Thornton
CEO
ASW Global LLC
---
André acquired ASW Global LLC, in January of 2007 after ASW merged with the Cleveland-based company GPI Procurement Services. As CEO, André sets the direction of the company and directs operational aspects so that they follow the strategic plans and policies of the organization. He has more than 20 years experience in entrepreneurial ventures. As one of the principals in Apple Partners, he led a highly successful restaurant management group that was sold to Applebee's International.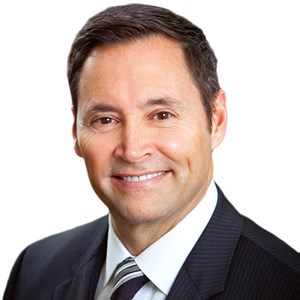 Boyd Pethel
Regional President
First National Bank
---
Boyd leads First National Bank's Cleveland market, which the bank entered in 2014 through its acquisition of Park View Federal. FNB is a full-service bank specializing not just in lending, but also in retail banking, treasury management, private banking/wealth support, leasing and insurance. Boyd previously managed PNC's middle-market banking group. He serves on the board of the Achievement Center for Children, the Downtown Cleveland Alliance and the Greater Cleveland Sports Commission.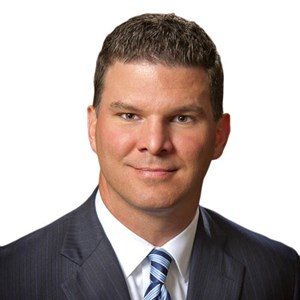 Jon Pinney
Managing Partner
Kohrman Jackson & Krantz LLP
---
Jon serves as a counselor to high net worth families, including some of Cleveland's leading philanthropic families. His practice includes estate and wealth planning and related tax matters. Jon structures complex and sophisticated trust vehicles to provide asset protection and succession planning. He is also a member of KJK's executive committee. He represents public and private companies in securities litigation and other complex commercial disputes.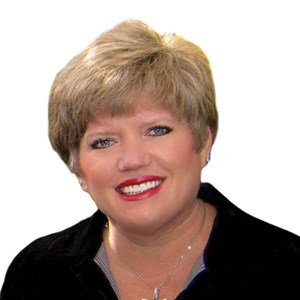 Kelly Price
President & co-founder
Imprise Financial
---
Kelly has more than 27 years of experience directly related to designing, implementing, and operating captive insurance and reinsurance companies. Imprise Financial provides innovative insurance and financial solutions that are custom-tailored to each client, and designed to maximize the long-term wealth and financial security of the client and its owners. Kelly is also the CEO and founder of National Automotive Experts and NWAN (NAE/NWAN).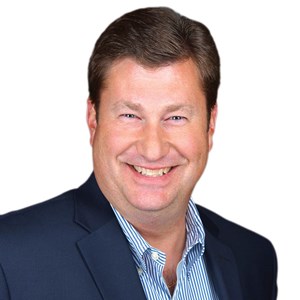 Kevin R. Weidinger
President & CEO
Laudan Properties LLC
---
Kevin has been forming, acquiring and operating high-growth companies for more than 25 years. In 2008, he founded Laudan Properties and positioned the mortgage field services company to be one of the premier providers in the industry. Kevin's achievements have not gone unnoticed having been recognized on the Inc. 5000 list of fastest growing, privately held companies nationally three times.
In addition, to Laudan Properties, Kevin operates a portfolio of distribution companies in Ohio and New York.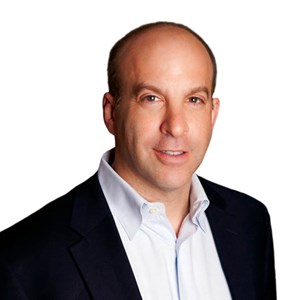 Ronald E. (Chip) Weinberg Jr.
Managing Director
 and Principal
Weinberg Capital Corp.
---
Chip is responsible for the firm's operations and is actively involved in working with the management of portfolio companies, frequently acting as the liaison between the board and management.  He works closely with management to pursue new business opportunities and to set strategic direction and financial goals. Prior to joining Weinberg Captial Group, Chip was president of New Channel Direct, a full-service mailing and marketing company based in Brunswick.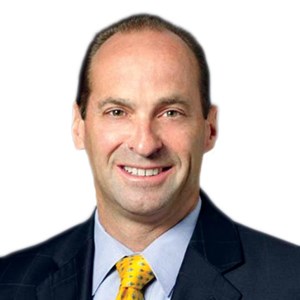 Alan M. Zang
Regional President,
 Northeast and Central Ohio Markets
U.S. Bank
---
With more than 30 years in banking, Alan has worked in and managed units in commercial banking, asset-based lending, leasing, international and consumer finance in Northeast Ohio and in other geographies. He has extensive experience in a variety of industries helping companies with innovative solutions to their financing needs. Alan has planned and managed dramatic expansion of new businesses that broadened geographic reach and increased deliverable product sets.